Introduction & Interview by Tyler Reynolds
Being friends with Benjamin Askinas for a while now, I have come to understand his art and process — matchmaking narrative with photography. He's set meticulous standards outside simple, ordained beauty photography and expands into the aberrant. Benjamin's work has been circulating the likes of a few notable publications with jobs have taken him around the globe.
In a recent collaboration piece named The Black Sail, the story entwines a central narrative of freedom, peace, and rebirth. We got the opportunity to talk with Benjamin and get some a little more info on the project.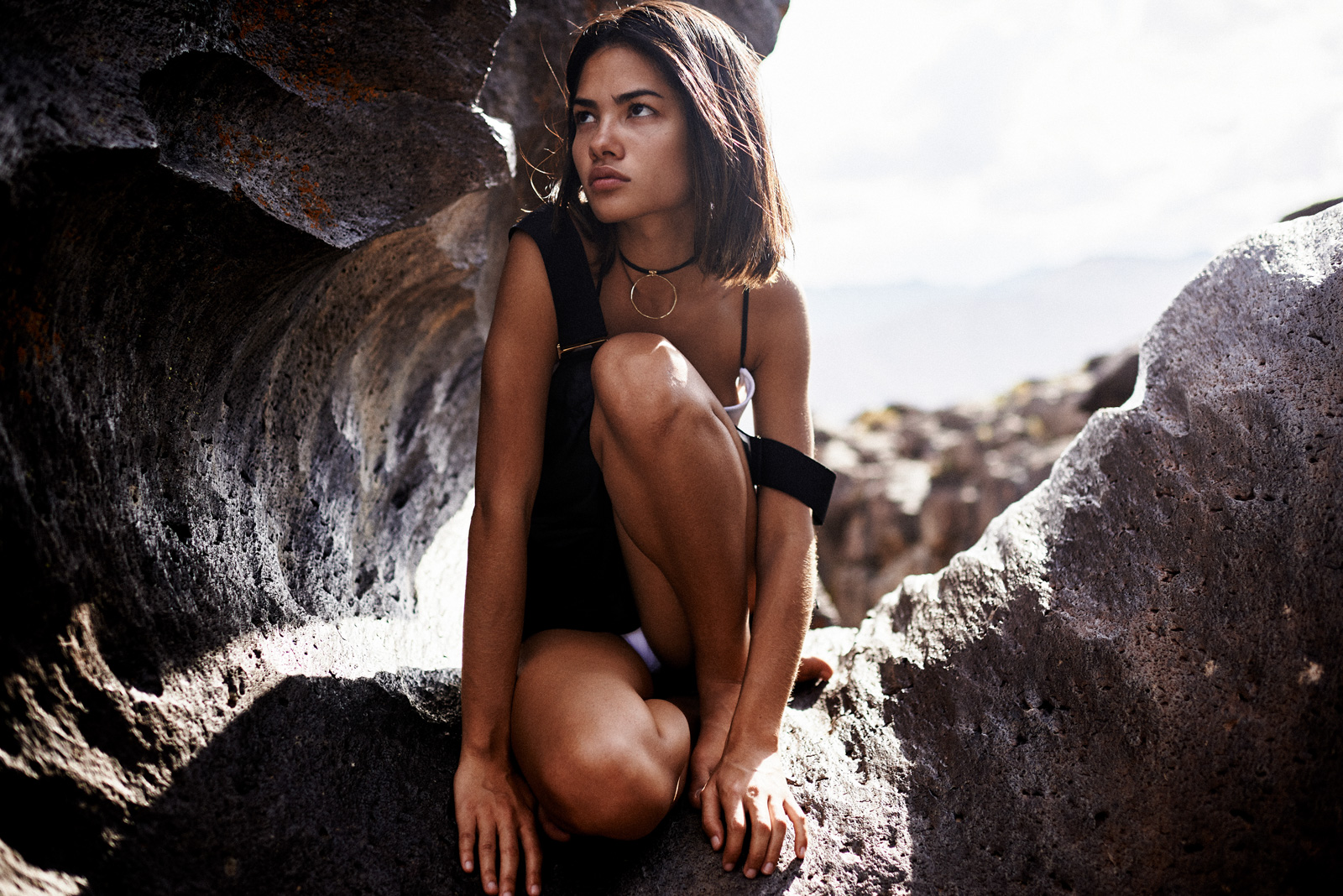 WITNESS THIS: How did this project come about?
Benjamin: I had actually gone to see Anoushka Shankar play at UCLA, and her playing of the Sitar was so mesmerizing and entrancing. That event and her entire newest album really moved me. I wanted to shoot a project that kind of felt like that music… so I thought about how to do that. I am not even sure if I made a mood board. I just showed our stylist the location and played a song for her. With the location and the song, it was actually fairly easy to get everyone on the same page in terms of style.
The location seems perfect. How was that process?
We shot it out at a location that we have been calling Red Sands & the Lava rocks. I actually don't know the name of the location. I remember it from a photographer friend.. had just dropped a pin for me on the map a few years ago. It had been my third time driving out there, so I knew the area quite well at this point. It is about a 2 1/2 hour drive north of LA. The entire project was probably shot in about 4 hours.
The central character… who is the girl?
Cenit is an incredible model from Puerto Rico. She comes here to LA work fairly often. We had been introduced to each other by a friend a few years back. At this point, it had actually been our third time working together… which is ideal for when you are traveling somewhere to shoot a project that was as open as this one. I knew she was going deliver the emotion of the story visually and she trusted that I was going to do a good job on my end. Everything was very natural.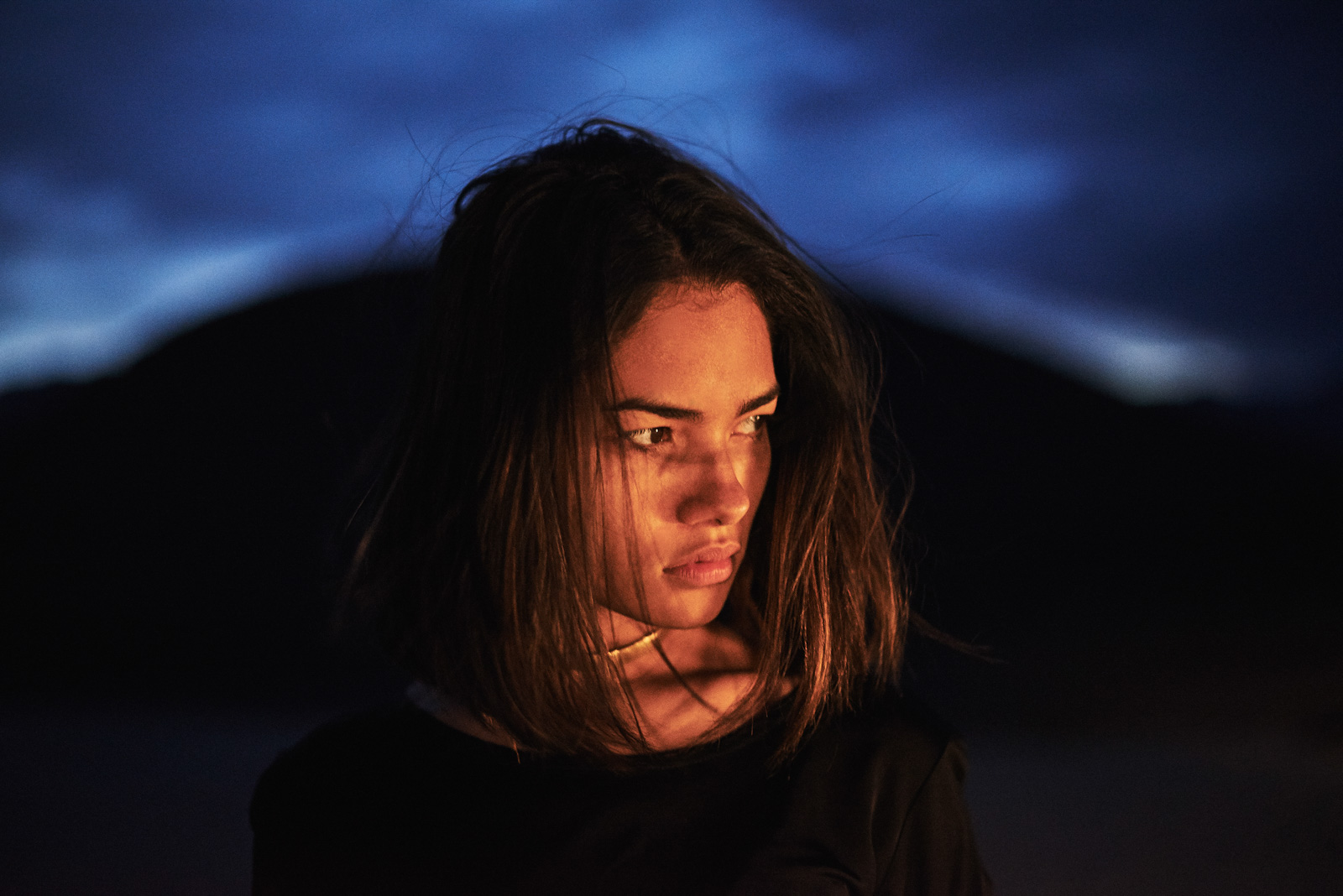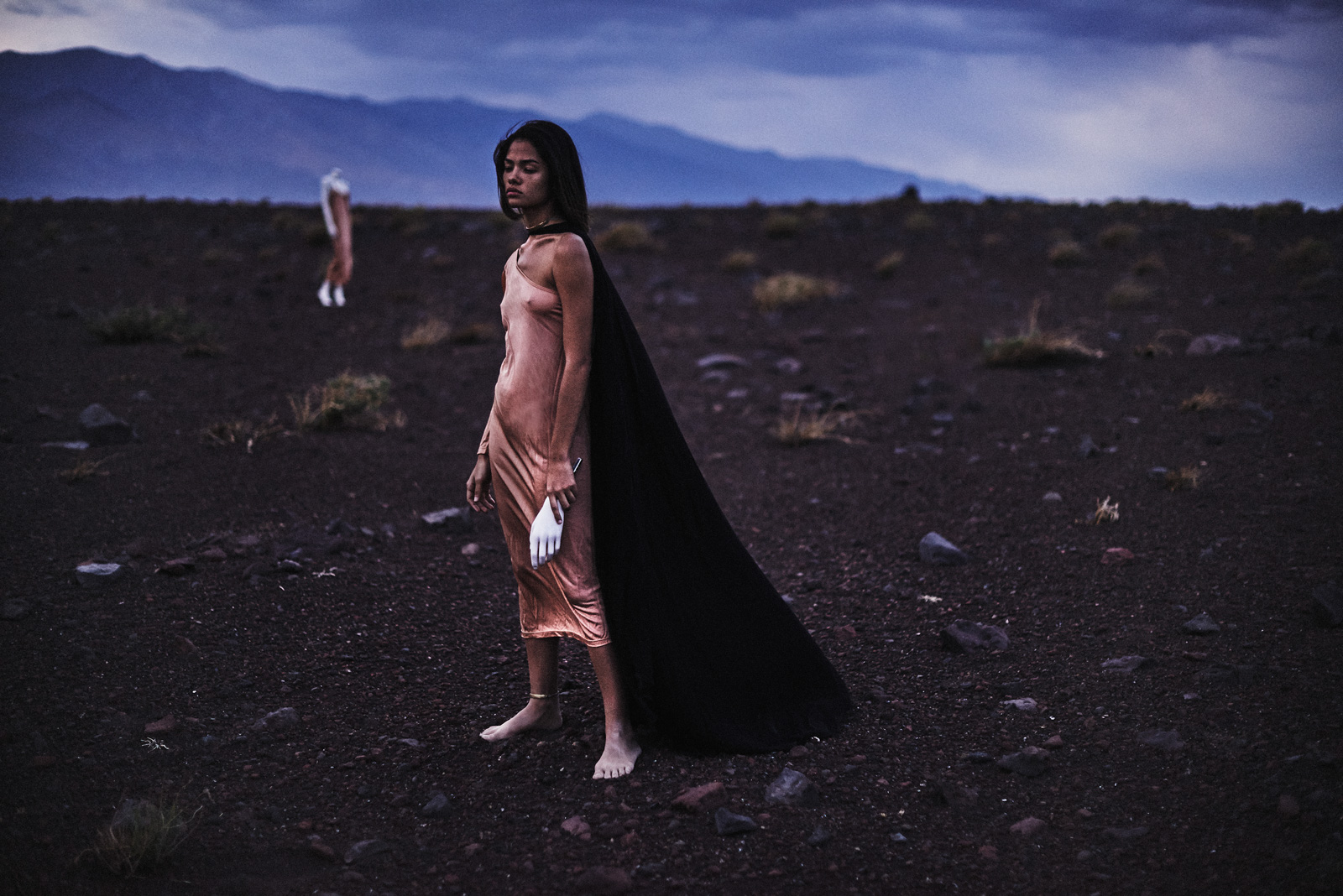 Did you try to capture a storyline with the photography stills? Was there one thing, in particular, you wanted to capture?
There is not really a specific storyline to the still's… just a feeling that we were trying to harness. It was a balance of moving into our location, playing around, and improvising different ideas. This project was actually a dual creation between myself and an amazing cinematographer, Doug Porter. We actually went into this with the intention of creating many cinemographs, which are gif's that look like stills from a film that loop endlessly. Perfect combo project between a photographer and cinematographer. We had access to an Arri Amira camera for free and a good understanding of how to make them. On our way there we decided that we might as well shoot a short video as well. That is how the project became two cinemographs, a video, and the still images.

Did everything come naturally or did some direction occur?
We had access to this mannequin that Doug and I decided we would bring with us and just try and incorporate an abstract element to our visuals. There was plenty of direction but often you give a direction and things organically shift into a new direction.
It turned out great. Well done. Did anything in particular stick out during this piece (lighting, beauty, challenges, etc)?
Thank you! Actually, this was actually the first time that I have had to use the high beams of my car to light a subject at night. It was funny but it worked. We were running out of light and had one more outfit we wanted to photograph. I turned on the high beams then used a reflector to bounce the light onto Cenit.
See more of Benjamin's work here: benjaminaskinas.com