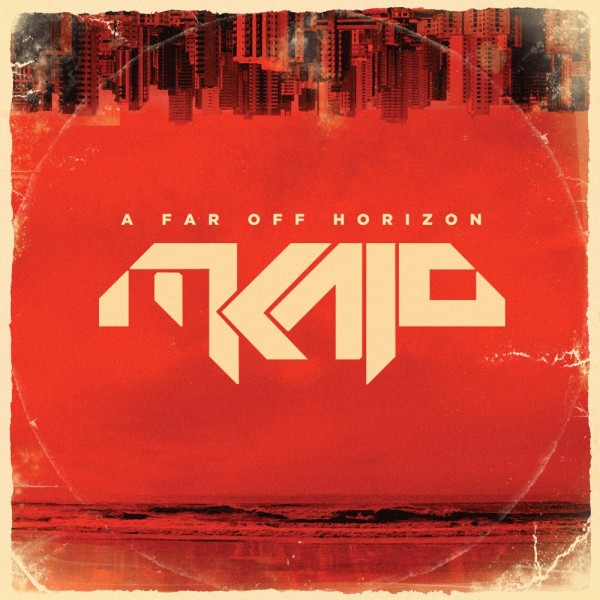 If you didn't know, we are on the cusp of a new astrological period called The Age of Aquarius. According to the sages, it takes approx 2,150 yrs to move from one age into another, meaning we happen to be alive during a very rare moment in time. We are moving away from the Age of Pisces (aka an age of monotheism and spirituality) where Christianity, Islam and Buddhism were born and Faith ruled all things. The Age of Aquarius is supposed to be a period of amazing technological advances, direct our full attention towards humanitarianism and be the start of a new collective spiritual awakening. Why do I bring all of this up? Mkaio (aka Matthew Kammerer) sent over his debut electro-ambient chillwave album "A Far Off Horizon" last week and it dawned on me that it fit perfectly into this new season.
The album was recorded on his Sony Acid in his bedroom, reminding us that advancements in technology are helping musicians who may not have had the chance to succeed back in the day do just that. As for the humanitarianism and collective spiritual awakening, you can hear it woven into the music itself. The album seems to be vibrating on a different level and although it might not be for everyone, I'm glad it made it's way into my ears. Think Sigur Ros meets M83 meets Washed Out meets Ulrich Schnauss. There's a blissful hopefulness to the album, a feeling that we're all connected, that it's all going to work out in the end. My mind wandered to things like my family and friendships, the after-life, the awesomeness of our planet. It made me want to be out in nature, lay on the beach with sunshine kissing my face, scrunch my toes in the sand, watch people hug in slow motion. You get the idea. It's hard to explain but I feel like his music may help us ease into this new period of enlightenment.
Check out my interview with Mkaio below: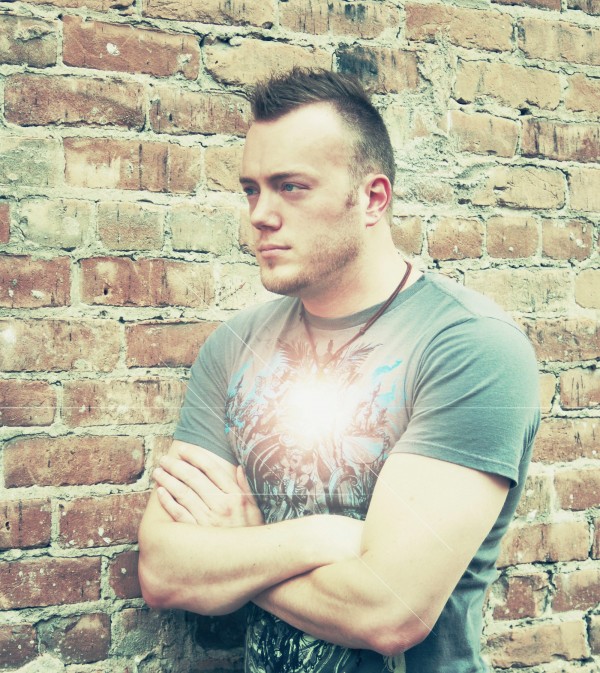 LC: Where or in what environment do you want people to listen to this album?
MKAIO: I did not have an expensive studio or money for a fancy mix and mastering process. So the record was written, recorded and produced on headphones. I think a quality pair of headphones, a sunset and a warm breeze is the best place to listen to the record.
LC: What your favorite songs are on this album and why?
MKAIO: My favorite songs on the album are the last three tracks, which make up the Suite For Jen. Those three tracks were written for and dedicated to my best friend, Jennifer Perkins, who we lost way too early in 2010 to an aggressive and rare form of Neuroendocrine cancer. Those tracks contain the first music I began writing for this record and are the heart of the album. "Sunsets" started out as this minor key song about how much I miss my friend. But I scrapped that as I was walking in a park and the sun was setting on a warm June day, and I thought how much Jen would've loved that sunset. That day. The breeze through the park or the sound of wind in those trees. So right there I started writing that song. I decided to write 'Sunsets' as a song which admits that there is loss and pain, but with a gratitude and celebration that we even had those days together. And while her sun has set, the memory and love that she shared shines on in me, her family and friends, as it does with all humanity as we all live and lose throughout our life. It's an enormous concept to grasp, this idea that we are all universally linked through a shared connection of memory and emotion. And that universality is what led to the 'Adagio For Jen,' a calming, weaving, waving ambient audio aloha to her sun's set and rise of the starry sky into night.
LC: The interactive portion of your website is really sick and I truly believe you when you say 'music is ours.' I think some people might disagree with your sentiment, but why do you believe it is so?
MKAIO: Music is ours. It's collective. It's a shared experience. The minute that sound vibrations move air and bounce off walls, ears, trees, whatever it may be – the music is communal. And not only that, but the community makes music. Whether you are a composer or a performer or an audience member, we are all a part of the musical experience. We all decide what we spend our time and effort listening to. And I truly believe that music should be a shared experience. We should all be able to listen, create, share, and perform together. I am experimenting with that concept in the "Create" section on my website, and I have some ideas how to take that to another level on my next few record projects I am working on.
LC: With whom would you love to collaborate?
MKAIO: My dream collaboration list is too long, so I have narrowed it down to a top three: Grace Jones, Alanis Morissette, and a new 18 year-old artist blowing up out of France right now, Madeon.

LC: I dig the Bob Marley cover….if you could have anyone cover you, who would it be?
MKAIO: I would love Iron & Wine, Bon Iver or Jose Gonzalez to cover one of my songs. My album was all produced on a computer, so I would love to hear what it would sound like as a minimalist piece, maybe just guitar, vocals and some sonic textures. Those guys are amazing at crafting brilliant pieces with minimal instrumentation, I would just love to hear it.

LC: Do you have an end goal for all of this (i.e. headline a festi, make oodles of money, have a top 10 song on some accredited site, etc) or just taking things as they come?
MKAIO: I really don't have an end goal. I guess I would like to be successful enough to be able to spend all of my time making art. I don't really care to be filthy rich, I would like people who like this music to know my name but don't really care for fame. And I don't care about charts, awards, anything like that. I would just like to sell enough records to be able to focus on it full-time. I think that'd be the best goal.

LC: What's on tap for you this year? Are we going to see you perform live? What would that look like?

MKAIO: This year, I am doing the underground promotion for "A Far Off Horizon". I would love to get a street team going to get the record in more ears. I am working on how I could possibly perform this show live, and would probably collaborate with another artist or two to put together a live set. I am also working on a follow up record. "A Far Off Horizon" was written for Jen and is a sound of summer. The next record is going to sound more like winter, and I can't wait to share that with everyone as well.
LC: What do you want people to know about you and/or your music?
MKAIO: I guess I mainly would want people to know that my music is out there. And you can get yours out there too! I made my record on no money, with a $70 software I bought at Best Buy, on top of a full-time job, and did everything myself, and it took several, several years to complete. But with today's technology, anyone can make a record. That is really amazing, but also makes it that much harder to get out there and discovered. So I encourage everyone to make their own music, do their own thing, and listen to anything and everything since it will lead you to discover new bands and sounds and songs you never would have found otherwise!

LC: Final thoughts to leave us with?

MKAIO: Although the record is dedicated to Jen, while I was writing it I went through a lot, which can be heard on the record. I was learning who I really was in my late 20s, figuring out how I fit in this world. I had a 'crisis of faith' which took me out of the Mormon faith I was raised in, and allowed me free thinking, free feeling, and opened a whole new world to me. I later came out of the closet, and saw a completely different world there too. I went through some heartbreak along the way, and then a year ago met my amazing partner who basically became my muse for that half of the record. I had a lot more angry music written, but when I met Thomas, it all became a positive, and that also greatly helped shape the record.
SOUNDCLOUD
for more info on Mkaio:
www.facebook.com/MkaioMusic
www.mkaio.com
-Lindsay Colip