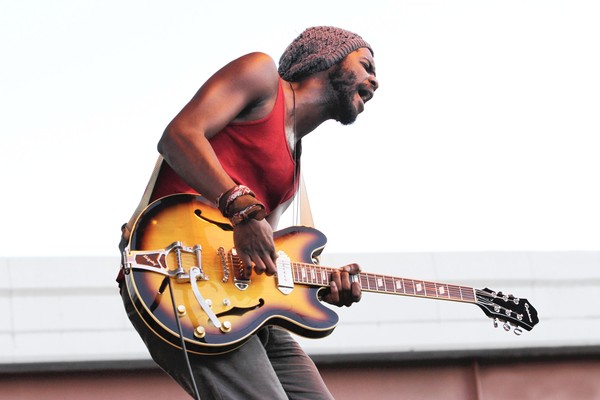 At the Grammys last weekend, Dave Grohl (Foo Fighters) caused quite a stir with his acceptance speech for Best Rock Performance. He passionately reiterated the importance of the "human element" in music, as in "singing into a microphone and learning to play an instrument and learning to do your craft." He went on to say "It's not about being perfect, it's not about sounding absolutely correct, it's not about what goes on in a computer. It's about what goes on in here [your heart] and what goes on in here [your head]." Almost as if his words summoned the performance, this emphatic speech came only a few days before Gary Clark Jr. rattled our bones and dropped our jaws at The Sayers Club in Hollywood. Grohl would've surely been on his feet after watching Clark's very human and wickedly masterful performance.
The music gods have been kind. They've basically delivered us a multi-generational super group wrapped up into one soul. He has the fingers of Hendrix. The voice of Sam Cooke. The swagger of The Boss. The emotion of Stevie Ray Vaughn. His sound, which is soaked in blues, soul and rock n roll, is such a welcome change of pace in today's musical landscape. As the electronic/dubstep scene gains more and more momentum, it seems like a lot of music is starting to sound alike. Clark's style is refreshingly unique and as more people are privy to his music, they will realize they not only love it, but need it. He's the welcome home cooked meal and good night's rest after the fear and loathing whirlwind weekend. Not that he's necessarily cozy, but he definitely makes a soul jump back into a body.
You can't help but be absolutely enthralled watching him perform. The way in which his fingers run up and down his guitar, it's almost incomprehensible. With so much lightning coming from his fingertips, you'd think he might be lacking in the vocal department. Not so. Clark sings quite beautifully and with an impressive vocal range (including falsetto) as well. His stage presence is also something of note. You definitely feel like you're in the company of someone special. Not because he's an insane guitar player, which he is, but because of the WAY he plays, as if channeling from a higher source.
As for what's on tap, this should prove to be a huge year for him. He's already played alongside some legends, including Eric Clapton, Sheryl Crow and Jeff Beck, and now he's ready to rock on his own. Besides releasing his first full length this year (so far it's just been an EP, The Bright Lights), he's playing basically every festival of note, including SXSW, Coachella, Sasquatch and Bonaroo. He's also playing at The White House on Feb 21st at the "Red, White and Blues" event alongside Mick Jagger and B.B. King.
When he sings, "You're gonna know my name by the end of the night," he means it. Based on the body language in the room last night, he's going to be someone people are talking about a lot this year. As of this moment, his performance (technically and emotionally) was the best I've seen in my life. I was blown away. If you find yourself at any festivals this year, do yourself a favor and go check him out. Or if you're lucky enough to see him in a smaller venue, jump on the chance. My advice, get as close to the stage as possible. Support greatness and buy his EP.
-lindsay colip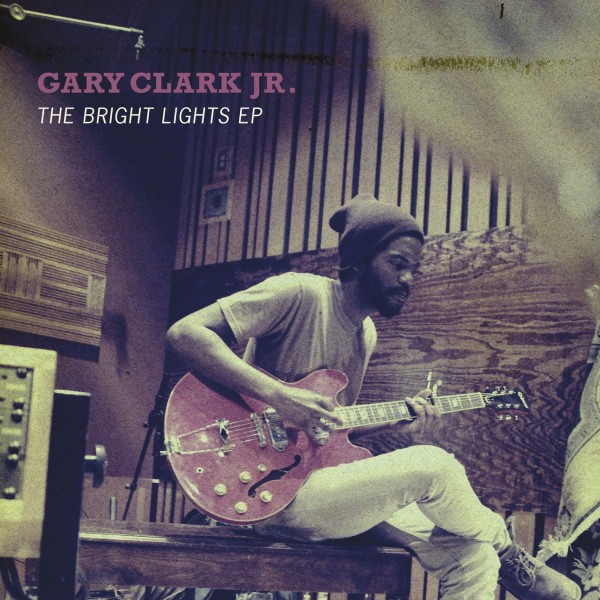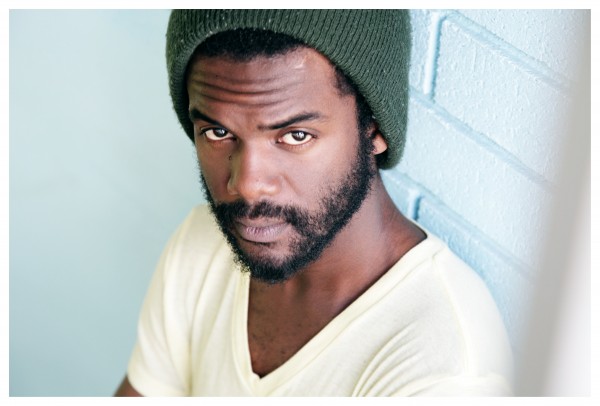 Download Gary Clark Junior's song Bright Lights for free here.
click to see more posts by lindsay colip...
Lindsay has written for various music sites, including SPINearth and Jambase, traveled the world covering music festivals, was a SPINearth video correspondent for 'i am with the fans' music tour and alongside photographer Steven 'Walt' Walter, produced, directed and edited 'Live and Local' acoustic performances for SPINearth.