In a somewhat strange juxtaposition, the most popular music to come out of Norway in the last decade has mostly been heavy metal and disco. For a country known for its cold landscape and conservatism, it might be easy to perceive why a harsh style of music like metal would be popular. However, despite the former of the two fitting the mainstream stereotype of Norway better than the latter, Norwegian dance music is doing big things right now.
Any fan of electronic music can't have missed the wave of Norwegian house and disco producers taking the world by storm. Their music is anything but cold and conservative – it's layered, eclectic and spacey. Just listen to tracks by artists like Prins Thomas, Lindstrøm, Todd Terje and Skatebård. Prins Thomas' latest album, Prins Thomas 4, is a really interesting, experimental disco album and Todd Terje's first full-length album It's Album Time, released earlier in 2014, is one of dance music's biggest hits of the year.
We wanted to further explore this concept of eclectic Norwegian dance music and what better way to do that than to speak with a Norwegian DJ/producer. Henning Severud, aka Telephones, is a Berlin based DJ-slash-producer who is talented and creative in his own production style. He met with us to discuss personal influences and the electronic music scene in Norway, including the musical history that has helped shaped the scene that it is today. The former journalist has had a huge wave of success in 2013-14, releasing original tracks on Gerd Janson's Running Back Records and Berlin record label Love On The Rocks, as well as touring Europe and playing regular gigs in Berlin.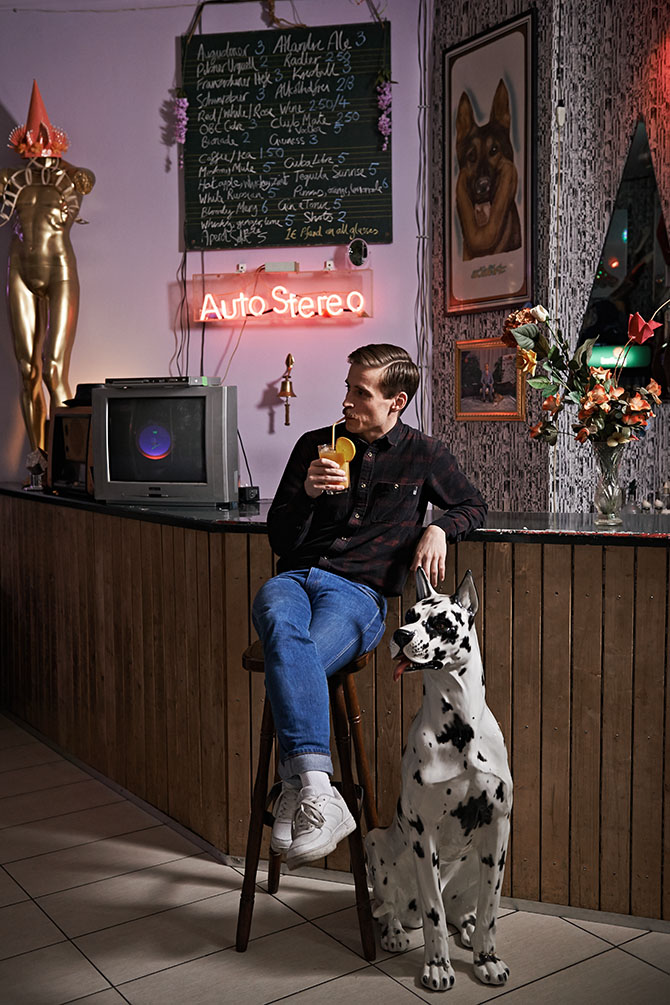 "I'm kind of suspicious about DJs that don't like to dance. I think if you want to make people dance you have to want to dance yourself."
WT: You describe the genre of your music on your Facebook page as "disco-proto-balearic-house-tropical-technokraut-multiwave-confusion". How do you come up with this stuff?
Telephones: A lot of that stuff isn't really even genres. It's just a combination of different things. If I only wrote disco or house, it would be really open and could be interpreted by people as minimal house or as if I'm making disco with horns. So I just wanted to be more specific and not just use one term which is kind of limiting. I'm inspired by a lot of different music.
WT: What kind of music is Telephones currently inspired by?
Telephones: I like a lot of Balearic music, old techno, old Chicago house, and Italo-Disco. I also like Krautrock. But, I kinda wrote that about my music style partially for fun.
WT: Norway has a pretty cold climate, I hear, although I've never been there. Where does the inspiration to make Balearic and tropical sounds come from?
Telephones: I guess it's kind of a type of dreaming or escapism. Music is one of the most powerful forms of imaginative stimuli we have and it's a good way of escaping wherever we are or whatever we're doing. I dream myself away to different places.
WT: Is there a good music scene in the town that you are from?
Telephones: I'm from Bergen which has a really rich music scene. It's not really so cold there but it's always raining. There are only around 260,000 people there and considering there's a small population people often ask why the music scene is so rich there. I think it's because the weather is so bad and there isn't really anything to do. People just have to sit inside and make up their own extracurricular activities.
WT: It's hard not to mention Todd Terje, Prins Thomas, Lindstrom, etc, when talking to a Norwegian electronic music producer. Can you say something about the roots of the Norwegian disco sound for those that don't know much about it?
Telephones: There is a lot of different music from Norway as well but within that house/disco/electronic stuff there are a lot of influences from original disco, house and Italo-Disco – music from the 70s and 80s, and tropical stuff. It's been like that for a while though.
I had my first proper gig in Bergen 2001, and around that time there were a lot of British DJs coming to Norway like Idjut Boys, Maurice Fulton and artists from Nuphonic Records. The Bergen-godfathers Bjørn Torske and Erot had a lot of international connections – early nu-disco artists before nu-disco became the more typical cliché genre it grew into today. Nowadays if you say you make nu-disco, people already have a clear idea how that sounds – like big, powerful and melodic. I'm a little bored with that style to be honest.
I personally like all of the early music from all of the original genres which today are concrete genres with very defined sounds. I like all of the early, or proto sounds from these genres when people were still experimenting.
WT: Do you come from a musical family?
Telephones: Not really. I mean when I was 2 or 3 years old I was listening to whatever music my parents were into, ranging from Bruce Springsteen to Dire Straits. My mother even had some Black Sabbath records. But my mother is an artist and my father is a writer so I guess that has influenced me a bit. I started playing guitar when I was 7 and was into heavy metal and thrash metal.
WT: Metal is popular in Norway, isn't it?
Telephones: Yeah definitely. I was into Iron Maiden, Slayer and Sepultura. I also got into punk music, mostly through skateboarding.
WT: You often tour with Massimilliano Pagliara who is really popular around Berlin and just released an album on Frankfurt label Live At Robert Johnson. Do you guys make a good team when you play at the same parties?
Telephones: Yeah I think so but we're also different in terms of playing. We have our mutual ground, I think. We both enjoy a lot of old stuff. Normally when I DJ I play 70% old stuff and 30% new stuff. Whereas Massimilliano plays more new stuff. The touring thing was because I featured on his album. He collaborated with a lot of people and I was one of them so we did gigs together.
WT: You also played at the infamous Panorama Bar recently. What's it like to DJ there?
Telephones: Really nice! I think I didn't have that kind of feeling for a very long time. Soon I will have been DJing for 14-15 years, and normally I get some butterflies in the stomach before every gig but I don't think I've had that kind of feeling for more than 10 years.
I think it's because it's an intimidating venue to walk into and start playing. It took the first hour to get into it but the last two hours were really fun.  It was my birthday the next day and I had some friends in town so it was probably one of the most fun gigs I've had. Also, it was a good feeling afterwards when I finished the set and six strangers covered in sweat came up to me to hug me.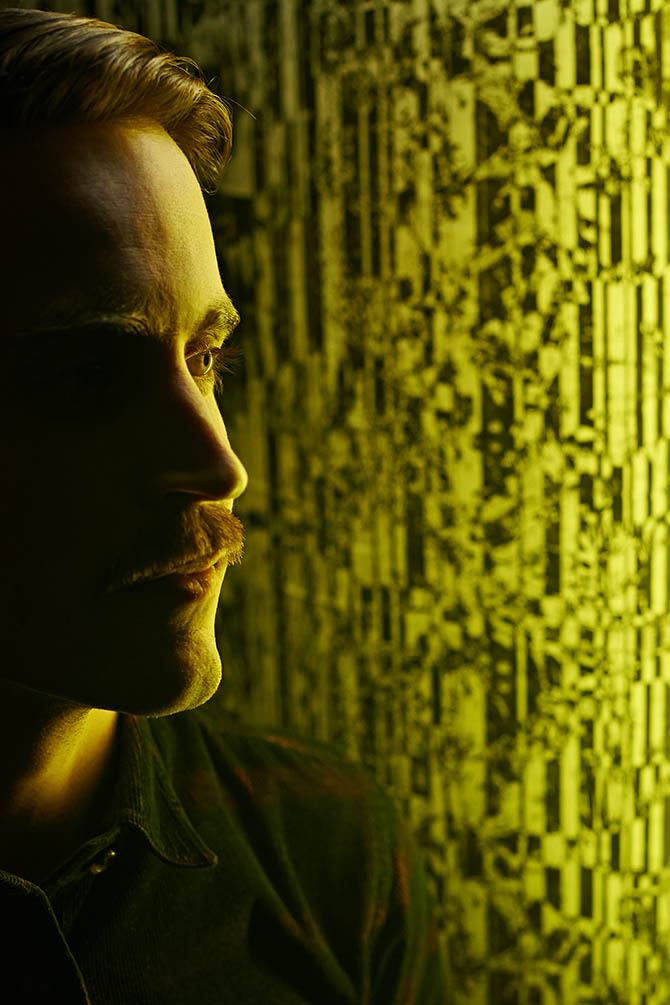 "It's a good feeling to see hundred people dancing to something that might have taken one year all alone in a ten square meter room to produce."
WT: I once read a post from a DJ who was thinking of quitting but then was re-inspired to continue his career after playing there.
Telephones: I've never been short on inspiration to keep going, but when there's 200 people there and you're communicating with them and you get a relationship with the crowd, when it's going back and forth between you and them, it's a very good feeling.
I was there one or two months before and I can't remember who was playing, but the DJ was playing one of my tracks that I just released. It's a good feeling to see 100 people dancing to something that might have taken 1 year all alone in a 10 square meter room to produce. It's a really good feeling to see that it works.
WT: It sounds rewarding.
Telephones: Yeah. There's always the discussion, does it feel good in an egotistical way because you're doing it? Or does it feel good because you're making other people happy? I think the best feeling is when you can see that you're making other people happy.
WT: You've got a very impressive moustache! Can you tell us the story behind it?
Telephones: That's a funny story. I think it's been there now for 12 years and I only took it away for two times during those 12 years and only for 2-3 months in total.
It started as a joke in Norway in 2001-2003, I was going to university then with 2-3 of my best friends. We moved to Trondheim, which is a city quite far North in Norway.The cliché there is that all the guys there wear leather vests and have a moustache. We all moved up there and when we were going home to Bergen for Christmas every one was supposed to come back with their Trønder bart (Trondheim moustache).
Everyone chickened out but me, so I had this pathetic patch of fur and I just kept it. Anyway, so it stayed and now I feel really naked without it.
WT: Nice! If there's some up-and-coming disco and house DJ/producers out there reading this, what advice would you give them about building a successful career in your field?
Telephones: DJ vs producing is like two different worlds. If you're sitting alone and making music in the studio, it's different to playing out and being able to read a crowd. But my advice would be, if it's only DJing, then people who aspire to do this should be going out and listening to different DJs. I'm also kind of suspicious about DJs that don't like to dance. I think if you want to make people dance you have to want to dance yourself. It's about passion as well, if you have that passion you'll spend all your money and time trying to find the right music to go out and play to people.
At the same time, it's a little bit the same with producing. People that are doing it well are putting a lot of time and energy and money into it. It's about picking the right machines and synthesizers, or plugins for that matter, to put the right ingredient on your palette. It sounds cliche but it's like for painting a picture you need different colors. For producing you need different aesthetics and frequencies for different parts of your song. I picked all of the things in my studio to build the palette to make the picture. For me it's a really good way to make my own sound.
WT: To finish off, apart from Telephones, who are your favorite Norwegian producers, past or present?
Telephones: There's a lot to pick from. Bjørn Torske and Erot have been my long-time musical heroes. Prins Thomas has also been a steady DJ favorite during the years. On the more current tip I would say DJ Sotofett and DJ Fett Burger from the Sex Tags Mania crew are favorites, as well as the unmistakable style of Skatebård. Looking through the years there's a lot of great sporadic tracks too. I collected some of my all-time Norwegian favorites and stuff that's frequented my DJ-bag.
WITNESS THIS readers, you can check out the said playlist in the link below!
Follow Telephones through his socials on Soundcloud | Facebook | Resident Advisor.