by Kyla Callista. Photos courtesy of Sheena Veerapen (Mindpirates) & Camille Blake (Contort@Atonal).
—
The Berlin underground is blooming.
Hayley W. Kerridge and Samuel Kerridge both are the minds behind CONTORT event, which is a Berlin underground day time party that focuses more on the experimentation of music and sound, serving as a platform for experimental and electronic artists and as a space where all the "let's get lost" people hang out. Hayley is also a member of the Boiler Room family in Berlin. As I personally got to know her from Boiler Room, she's really lovely and totally fun to be around with. So, I jumped to her and threw up some questions.
WT: I'd love to just go back a little bit and understand about what the concept is, and how it all came together?
HWK: The idea stemmed from a desire to explore music outside of the usual club environment and seek out something that wasn't so readily available in Berlin. For example, in the UK after-parties are quite common practice as all the clubs close relatively early, in comparison to Berlin of course, and they have a different atmosphere to night time events. So we wanted to create something with an after-hours feel, somewhere that you could come into off the street or directly from the club.
As you mentioned, musically CONTORT is about experimenting with sound. Our goal initially was to give upcoming experimental artists a platform as well as give more "well known" artists free reign to play what ever they felt like, something that they don't usually get to play. The music itself was more often than not teetering into the darker side of electronic music. We've had techno artists play a jungle set, house artists play experimental techno sets and so on.
It's also pretty irregular so you have to keep your ears peeled to find out when they're happening.
"This is not 'just another' techno party.
We want to keep people on their toes."
– H.W.K.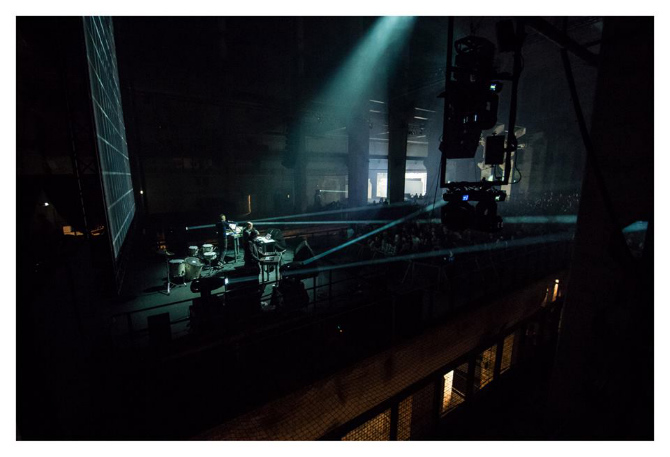 WT: How long has it been running and who are some of the people that have come down and played?
HWK: We began the project in early 2012 at the Mindpirates venue, which is a great location next to the river spree. After a year of hosting events there we had to look for a new location which was actually pretty heartbreaking as we had made our CONTORT nest. There were a couple of hairy instances when so many people turned up we were just too overcrowded, so after much deliberation we thought it would be best to expand and find a larger location. At this point I should probably mention that we're a nonprofit event, we have a jar on the bar system, meaning people could give a donation which is then later divided equally between the artists playing. So moving to a larger venue wasn't money orientated, it was solely about the safety and comfort of others.
WT: What's it like for you to work in this industry and how did you get started?
HWK: I thoroughly enjoy working in the music industry, not many people are able to combine their passion with their work so in that respect I feel quite fortunate.
I actually started out organising events in Manchester back in 2009 (again with Samuel) which in all honesty weren't quite as successful as we might have liked, I mean they didn't totally suck but it wasn't the packed out party we had initially envisioned, but it was a starting point. In 2011 I then began working for a London based PR company and not long after spotted a Facebook post on the Boiler Room page for a Berlin based intern. I wasn't living in Germany but decided to take a chance. I applied, and got the job.
Turns out the position was a real mixed bag, working with BR host Michail on events such as Leisure System, Not Equal and of course Boiler Room. It was great because they were all rather different events and I got first hand experience. After the internship finished I stayed with the Boiler Room team and at the same time took on a separate role as a music publicist working on an album, events, and artist promotion. Most recently I've worked with artists such as Jeff Mills, Adam X, Cristian Vogel, and on Berlin underground events like Berlin Atonal & Bloc.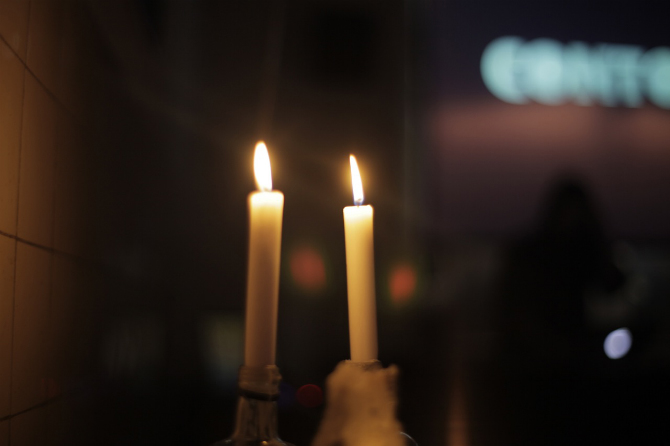 WT: Tell us when is the next CONTORT Berlin underground event? So we know when we need to contort ourselves.
HWK: The next Contort is on November 23rd. It's actually the first CONTORT that I'll be playing, which is rather nerve-racking.
WT: Anything exciting in the pipeline?
HWK: There is something very exciting brewing but I can't actually give too much away right now but keep your ear to the ground for CONTORT news in the next couple of months.
WT: Cheers for your time K, any final shout outs or words?
HWK: I'd like to say a massive thank you to everyone who has, does and hopefully will support Contort.
—
Feel the Berlin underground rising with the next CONTORT #11 event live in Berlin with this line-up:
Burma Camp (The KVB) LIVE
+ special guest TBA
Honzo /w. Fax LIVE A/V
Moopie (Jealous God)
Shaddah Tuum DJ/LIVE
Subkutan
Mogano /w. Fax LIVE AV
Hayley Kerridge