I'm not sure if the chills that ran up my back were from the howling wind that ripped across the playa, or the sound of Dikanda's voice piercing the night. We had been playing on the top of Joule an Idaho art car, that had just picked thirty of us up for a journey deep into the night, it was its maiden voyage and the sound system rose to the occasion.
A girl leans forward, her face wrapped in a scarf, she says something but I can't make it out above the rumble of the base and the sound of the electricity that crackles in the glowing trees of the art installation that we have parked next to. "Sorry?!" I yell.
"What is this song?" she screams back.
"Nicola Noir, a producer from Switzerland!"
She looks at me, her eyes are tearing. She holds her hand to her heart and takes a breath in, completely moved by the music. For a moment time is frozen, it's difficult to comprehend. We are all lost at sea, and the song Ederlezi remixed by Nicola Noir is our ship.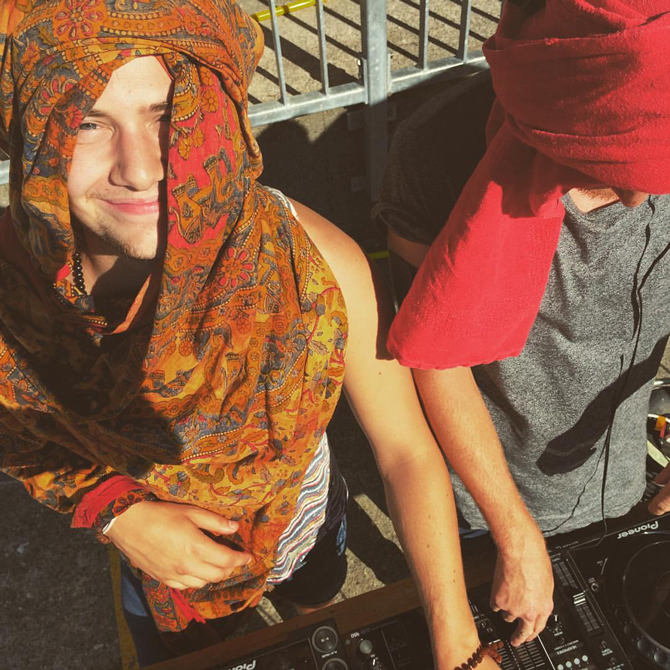 I connected with Nicola before I left for Burning Man, I had heard his track featured in a Crussen mix and I wanted to know more about him and his music. The conversation has been incredibly positive and invigorating. Nicola Noir is an artist who is yet to take off, we've caught him at a moment where his career is building, but his ego is grounded and centered. We are so excited to be featuring his music and this interview and we hope you enjoy both as much as we have.
WT: What is your process for making a track?
Nicola Noir: When I make a track I don't follow a certain process. Sometimes I get inspired by something unexpectedly. When that happens I go home after work, sit down and get on with making music. Most of the time I don't really like the first loops I produce. Then I turn everything around and try something else. It also happens that I work on a beat for some hours but later forget about it. 6 months later I find it hanging around on my desktop. By that time I like it again and work it over till I have a positive feeling about it.
WT: How do you find inspiration for your music?
Nicola Noir: I find inspiration in other music of course but also in my daily meditation. There is so many different feelings we are confronted with and I like to talk about these feelings with my music. I listen to a lot of music and often I get inspired by certain elements of a song. Then I try to bring these elements into my music by reinventing them. I listen all kinds of music. From electronic, jazz, blues, to latin or asian music.
WT: What do your friends think of your music?
Nicola Noir: Many of my friends love music and listen a lot. Some of them are also DJ's. These friends like my style and my tracks a lot. Friends who are not so much into music are usually more skeptical about my music. I think this is due to the reason that my music is not made for mainstream listeners. I like that. Since I have found my own style and only focus on music I really love I get way more positive and pushing feedbacks of my friends.
WT: Do you DJ as well? If you do, when you play do you play your own music?
Nicola Noir: Yes I DJ too. But my passion is to produce and really make music rather than playing it in clubs. I spend way more time in my studio than in clubs. But when I dj I also try to play some of my tracks. It's a great feeling to see the people dancing and laughing while I play one of my tracks…
WT: What is one of your goals this year?
Nicola Noir: Actually it looks like I could release my first EP on a label this year. It's not quite sure yet. But if this would happen I would have achieved my goal. It will be a very intensive EP with different music styles.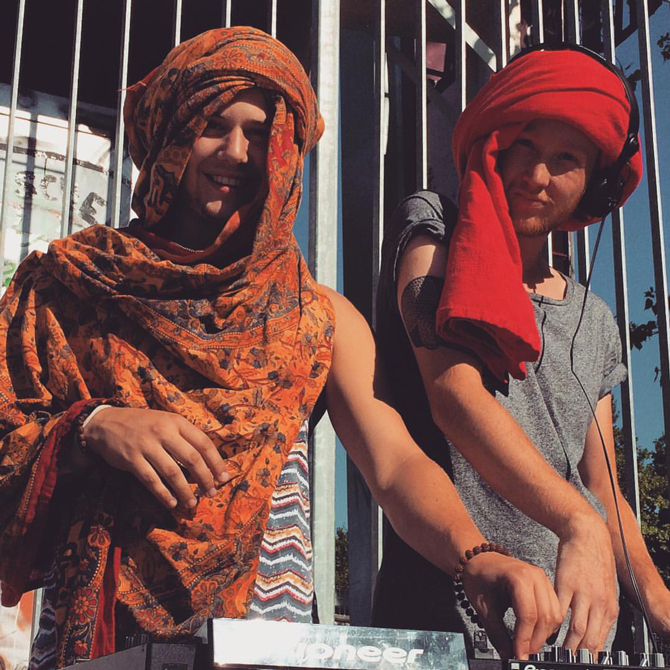 "Actively making music is probably still the time when I am the most creative. It is the sounds that help me to come into a state of pure concentration."
WT: Where is the place that you feel the most inspired?
Nicola Noir: There is many places I can get inspired. Sitting in the train and observing is great. Or lying in my garden at home. Even when sitting on the toilet I have experienced inspirations. It can happen in the most common places… Actively making music is probably still the time when I am the most creative. It is the sounds that help me to come into a state of pure concentration.
WT: Who are you listening to that gives you the most inspiration?
Nicola Noir: Most of the musicians and producers I listen to are totally unknown. At the moment I am really into south american producers. I also have had good inspirations by listening to some of the big numbers in Jazz like Abdullah Ibrahim or Dave Brubeck.
WT: If you could have any movie playing while someone listens to your music what movie would it be?
Nicola Noir: I would play Lord of the Rings. My music feels melancholic and meditative. And I think this would match the atmosphere of the movies. The trilogy are my favorite movies!