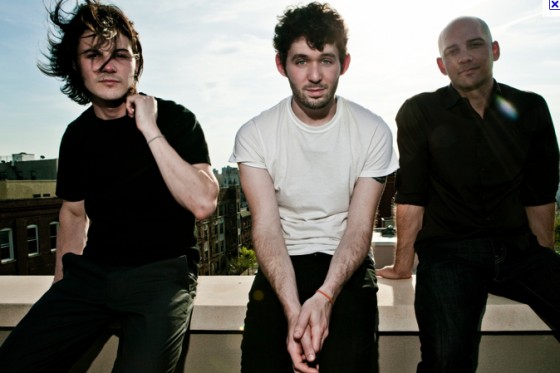 The Antlers are from Brooklyn, I thought they were from somewhere like Montana, because people in states like Montana love putting antlers on their walls. The Antlers have released four albums:
Their most recent album has got a lot of press and they recently played at Lollapalooza. Here are a few samples from them. This band we strongly recommend seeing live and picking up either Hospice or Burst Apart which are our favorites.
Evolving from Peter Silberman's bedroom recordings to a fully realized band, for Brooklyn-based the Antlers, what started out as a solo lo-fi folk project progressed quickly into a colossal-sounding chamber pop group. After self-recording a handful of albums in a kamikaze fashion — Uprooted (recorded just before and after moving in 2007), The February Tape (recorded in a bathtub in an hour), In the Attic of the Universe (a single ambient song stretched into an album), and Cold War (an album with only acoustic guitar and vocals, recorded in a week) — Silberman set forth to record his opus, Hospice, in July of 2007. Recorded over the course of almost two years, Hospice started out as another solo project before Silberman started incorporating other musicians, including drummer Michael Lerner and multi-instrumentalist Darby Cicci, who eventually ended up as permanent members of the Antlers.
You can listen to a YouTube mix that is pretty great here.
you might be able to find the Album Burst Apart here.