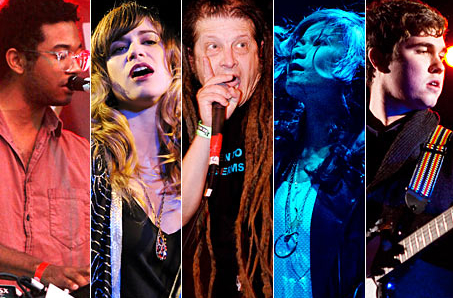 From March 16-20, thousands will gather for the South by Southwest Music and Film Interactive in Austin, Texas, where music, film and technology meet to promote creative and professional growth. Antendees will engage in panel discussions, networking opportunities, film screenings and live musical performances on over 80 stages. This year, the SXSW Music and Media Conference celebrates its 25th anniversary, but if you can't make it to the main event (final registration deadline is Feb. 11) you can sample the music of some of this year's acts here.
Download free MP3s from over 140 of this year's SXSW musical performers below.
Download Part 1
Download Part 2
Download Part 3
Go here to visit the site and find out all the artists on the 3 mixes.
You won't regret downloading these albums, get ready for insane music to last you a few weeks atleast!