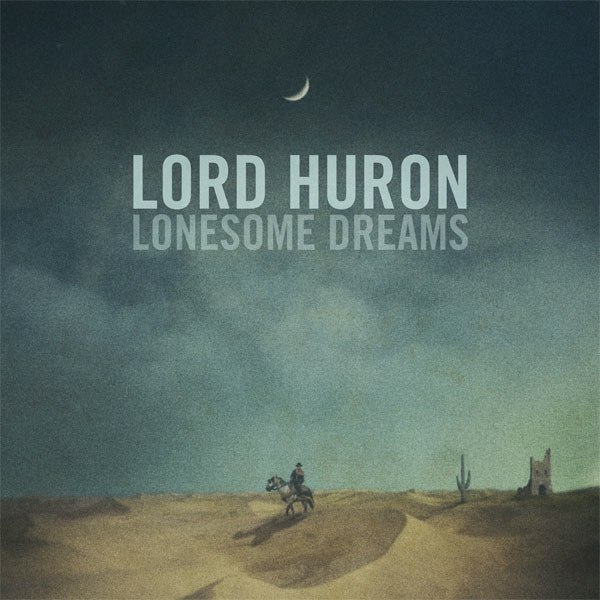 As the brilliant Game of Thrones reminds us, "Winter is Coming." When the season is finally upon us, it will feel like the perfect time to reflect, hunker down, reassess where we've been and where we're going. The cold weather and shorter days help us quiet our minds and go inward. But what if we live where it's beautiful and warm all of the time? When are we supposed to slow down and let the previous week/month/year sink into our skin? Because I happen to live where seasons aren't really felt, I stamp the passing of time with albums. For example, this Summer was Tallest Man on Earth's There's No Leaving Now, an unexpected singer/songwriter highlight in my otherwise electro-funky-shower-sexual year. And yesterday I was given an album that will inevitably become my Winter. Lord Huron, Lonesome Dreams, welcome to my 2012 music calendar.
Fellow Witness Luke posted on these fellas in early 2011 (see here) and I've been a fan since I heard "We Went Wild" last year. This new album, however, has thrown me into a wonderful spiral of wintery reflective happiness. Quick background check: Lord Huron is spearheaded by Michigan bred Ben Schneider, a fellow who spent a lot of his childhood on Lake Huron and had music surrounding him from an early age. His father would spend Summer nights playing the acoustic guitar around the campfire, which Schneider eventually picked up. Listen to any of the songs and you'll inevitably feel the ghost of his nature-soaked Americana childhood. Yes, it's Band Of Horses and Fleet Foxes-esque, but what sets them apart is that this pleasant peacefulness of glassy waters and starry nights is but one half of their layered sound.
The other influence that is tangible in their music is wanderlust. Or perhaps better said, traveling. Locations. Cities. Schneider spent a good chunk of time in Mexico and Indonesia and when he returned to Lake Huron to visit in 2010, he ended up meshing all of the flavors and sounds from his travels with his folk background and recorded his first EP, Into The Sun. The combo worked. When it was time to put a live band together, Schneider wrangled up his old friends and headed to Los Angeles. Mark Barry (percussion, vocals), Miguel Briseno (bass, percussion), Brett Farkas (guitar, vocals) and Tom Renaud (guitar, vocals) currently make up the rest of the band.
Since the formation of the live band, they've toured around, put out the highly acclaimed EP Mighty, and did a bit of the festival circuit with performances at Lollapalooza, South By Southwest and Outside Lands. They played "Time to Run" on Leno last week as well (watch here), which hopefully gives them a deserved boost in exposure. Lonesome Dreams, their first full length album, was released in October, and if you haven't listened yet, you're in for a treat.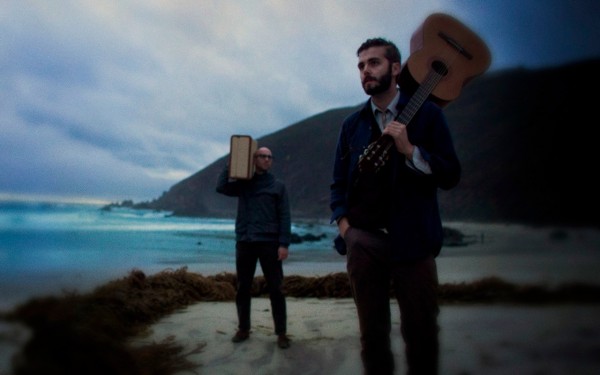 I've talked to a lot of people who've put ears to this album and even though they are all remarkably different folks, the sentiment is the same. The album is solid. Almost like the perfect blend of the warm apple pie of your hometown and the scared shitless excitement of going solo overseas. It's filled with gestures of love, longing, death, beauty, and nature but it's not overwhelming or too sweepingly epic to understand. It's quietly loud. Lonesome Dreams makes you feel grounded and cozy yet there's this undercurrent of electricity happening. Someone called their sound Afro-Caribbean Americana, which I can get behind, but it's more than that. They make you reflect. They make you think. It's the perfect Winter album. Deeply snowed-in feelings and emotions surface and there's no stopping them. You'll burst with joy and melancholy and excitement and loss all at the same time. Try "Time to Run", "The Ghost on the Shore" or "She Lit a Fire" first. Then listen to the rest and try to not book yourself a one way ticket to anywhere but here.
–Lindsay Colip
Time To Run
Tiny Desk Concert:
"She Lit A Fire"
"Time To Run"
"Lonesome Dreams"
"Ends Of The Earth"