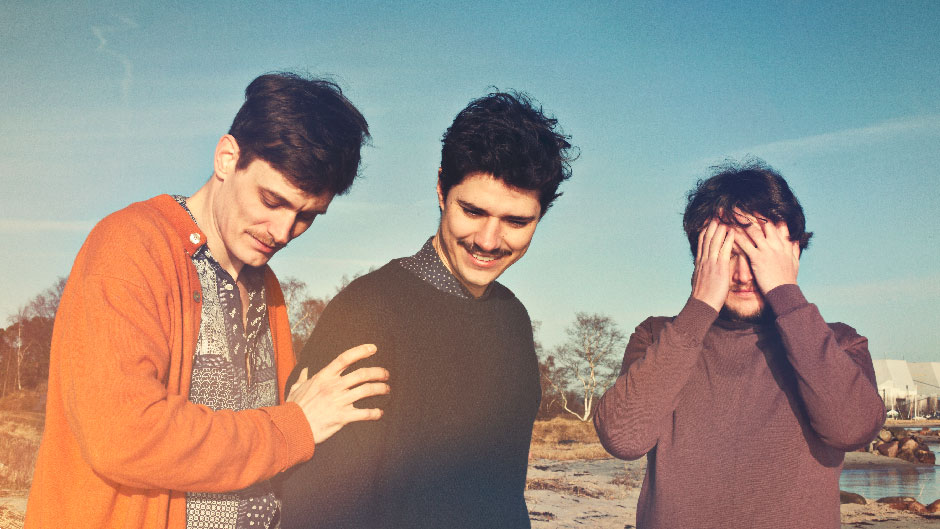 Hailing from Copenhagen, Efterklang has landed. Formed in 2000, the group has received critical acclaim on their first 3 albums and has toured worldwide playing in massive concert halls yet the band still flies largely under the radar here in North America.
Their 4th album and first of a trio, Piramida is the product of 1000 field recordings inspired by a trip taken to a deserted ghost town on an island in the North Pole. It's easy to transport yourself to a desolate and lonely setting through Piramida's complex arrangements – this album better enjoyed as an accompaniment to an activity taking place in your own life: The creation of a concept, an afternoon stroll through a barren landscape or even an evening spent reading next to the fireplace.

Personal favorite, 'Dreams Today' moves with the recording of beating of footsteps transcending into something eery and euphoric yet almost too quickly it blends naturally into 'Black Summer'-a 6-minute epic ode to a protest as if originating from some scene from a dark and twisted Broadway musical.
Piramida is a new-age soundtrack to Fantasia, it's Kings of Convenience meets Arcade Fire and Sting. Slow builds and orchestral hymns, Casper Clausen's lead vocals are massive yet tender and strong.
Although Efterklang is made up of only 3 core members, they've been known to appear on stage and tour with a number of other musicians and even created their own concert series for the album, playing at concert halls worldwide including The Sydney Opera House and NYC's Metropolitan Museum of Art. Their North American tour is now underway and they hit the West coast starting with LA next week before making their way up North. How can one not be fascinated by a band often accompanied by a 70-piece Danish girls choir? This one is not to be missed.
[soundcloud url="http://api.soundcloud.com/tracks/60979341″ params="" width=" 100%" height="166″ iframe="true" /]
[soundcloud url="http://api.soundcloud.com/tracks/50909717″ params="" width=" 100%" height="166″ iframe="true" /]
[soundcloud url="http://api.soundcloud.com/tracks/56404347″ params="" width=" 100%" height="166″ iframe="true" /]