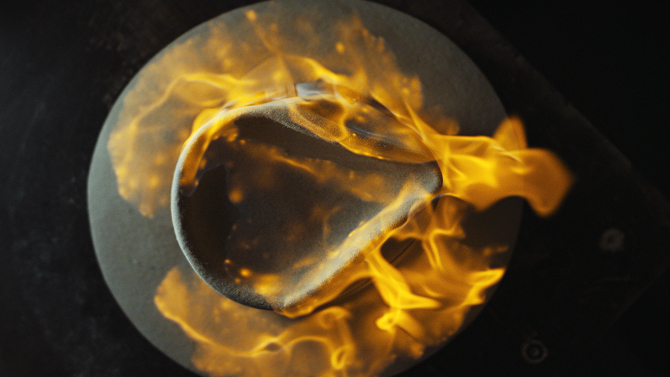 We arrived at the shop early in the morning as the first light entered the room. Dust particles danced through sunbeams as we began to move items around the space, debating wardrobe and the shot sequence.
Nick entered and listened to what we had planned. He nodded his head, pulled a piece of beaver felt down from a shelf, set it on the table and began to work.
Worries of the wardrobe, makeup, and set dressing fell away. It didn't matter who he was, what he was wearing, or whose hat he was making – behind the camera was a man and his craft, the beauty of his work uncluttered.
Watching Nick work froze our day in time and if it weren't for the light blinking on the camera we would have had no reference to the year.
In a society that often forgets the importance of making something by hand, Nick Fouquet's artistry is a reminder of what is at the core of this country. We left inspired and grateful to be able to capture a timeless discipline passed down through generations.
Witness "The Hat Maker" by Dean Bradshaw.
Directed by Dean Bradshaw
Creative Directed by Dersu Rhodes
Edited by Chris Sowick
Assistant Editor | Charles Thi
Sound Designer | Vidar Grande
1st AC | Alek Parker
—
You like "The Hat Maker"? Check our feature about the Mad Hatter of Berlin!