Adult cinema pioneer, Erika Lust, is returning to Berlin for two intimate open airs at Sisyphos. Unveiling the latest installment of her groundbreaking project, XConfessions, where Lust turns crowdsourced fantasies into erotic short films. The project is creating a new wave of adult cinema which challenges mass produced, mainstream pornography. The films embody her signature philosophy of ethically made, stunningly produced, feminist porn.
Each screening at Sisyphos will feature live performances, a curated program of Erika's latest short erotica, including a premier with subversive cult filmmaker, Bruce LaBruce, and director Q&A. Supported by Berlin Film Society, these cozy evenings invite us to to explore and reflect on sex positivity.
Ahead of her arrival I spoke with Erika about her trailblazing XConfessions project, pairing with Bruce LaBruce and the importance of the female gaze in the adult industry.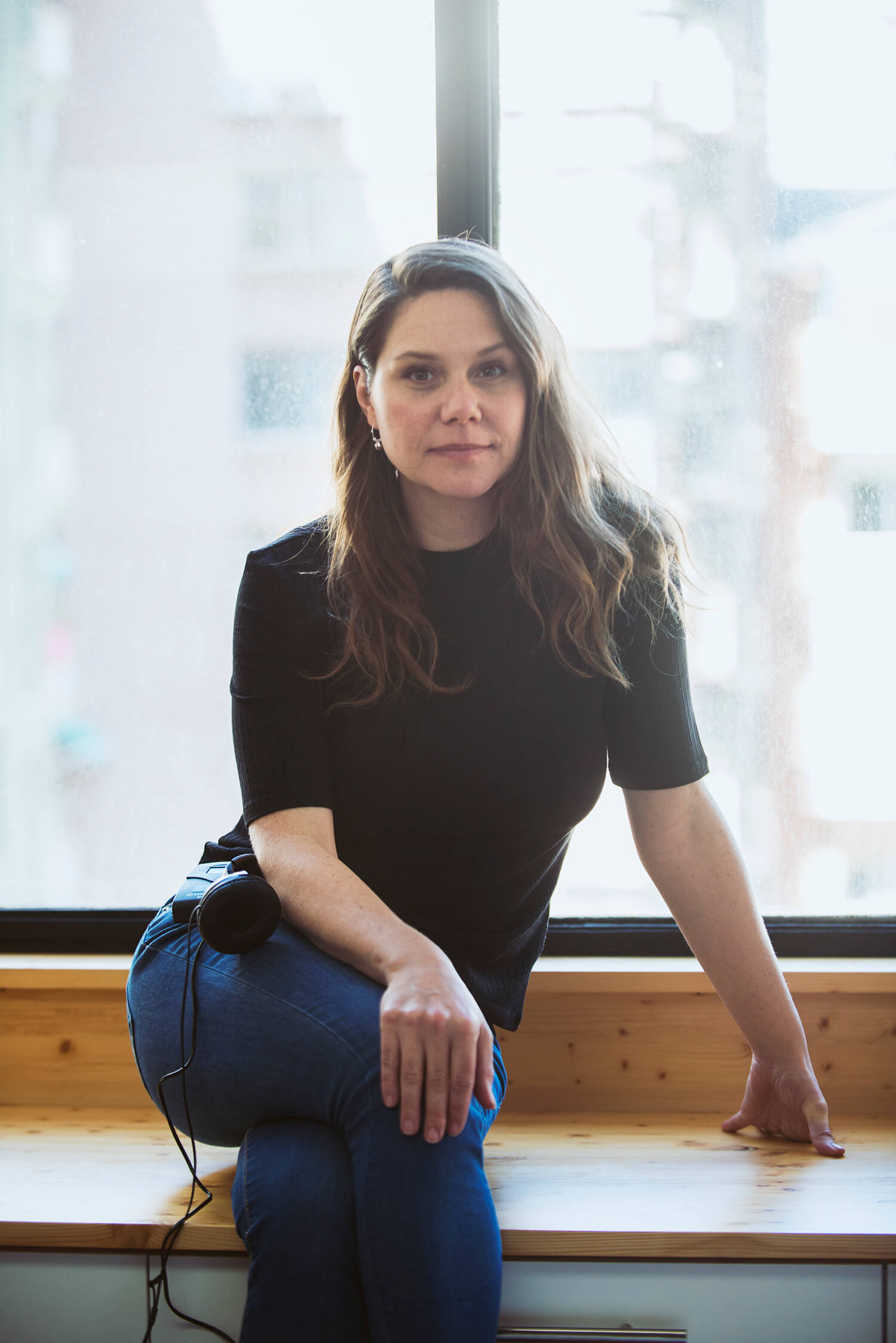 "It's important to understand that porn has the power to liberate. It doesn't have to be a negative part of our society."

—Erika Lust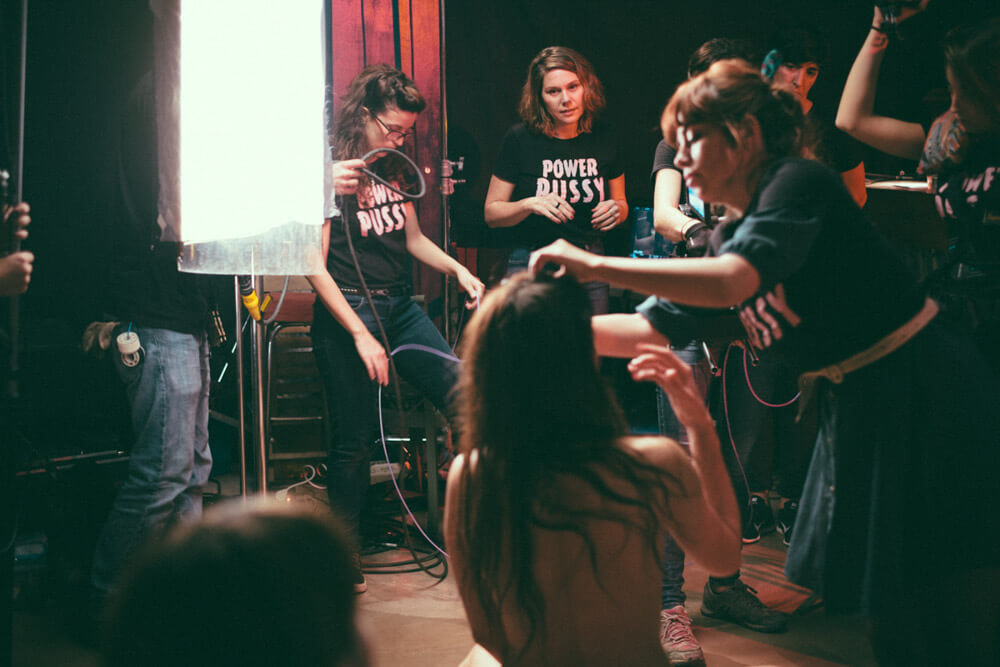 XConfessions is the first of its kind, what made you want to connect so intimately with your fans? What have you discovered from this process?
Erika Lust: I did not like the ugly behaviour towards women in pornography. It was so degrading and violent sometimes. Nothing quite like today's mainstream porn though, now it's just absurd, basically. I felt aroused physically but I had an uneasy feeling. I just could not understand it. It was basically men having sex to women and women engaging in sex for men, and all the scenes were stripped of intimacy, context and cinematography. Everything I watched was done with such a narrow view of sexuality and lacked sexual intelligence.
I wanted to provide an alternative to a specific type of male-gaze that is insidious in all mainstream porn and laughably unrelatable to female viewers because, despite what people are led to believe, women have an active sexuality, too. So I started to direct adult movies that I would like myself and that I thought other women and men looking for something more fresh, erotic, sensual and actually sexy would also like, and from there Erika Lust Films grew and XConfessions was born.
Sex, in any regard, is an intimate experience and that should extend to all things relating to the adult entertainment industry, too. By giving people images they can relate to, they have a positive interaction with adult cinema and a better and healthier experience altogether. Representation is very important across all media not just mainstream films, and adult films can help encourage someone's personal sexual exploration if they see positive images of people similar to themselves reflected back at them. And that's the end game: sex positivity.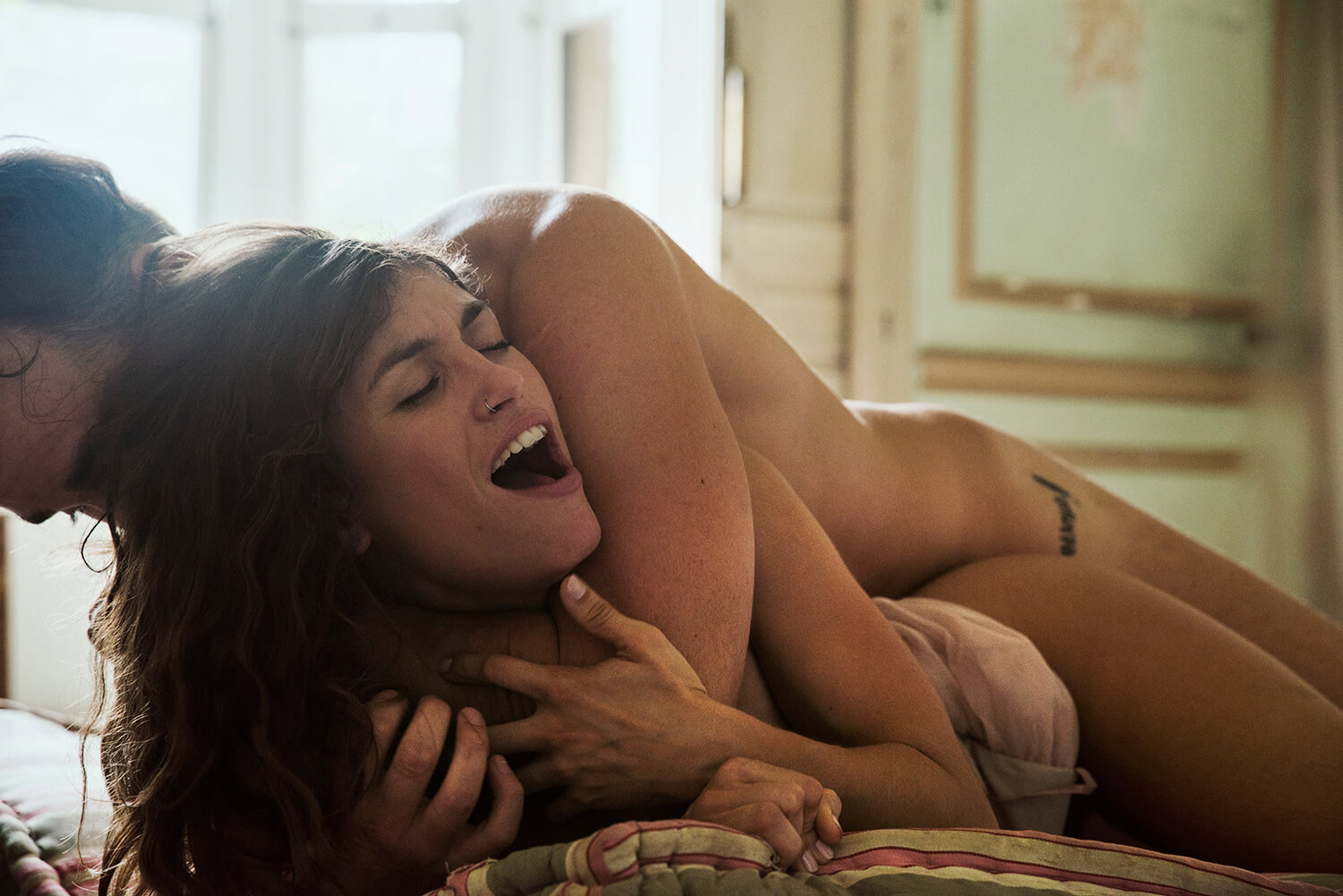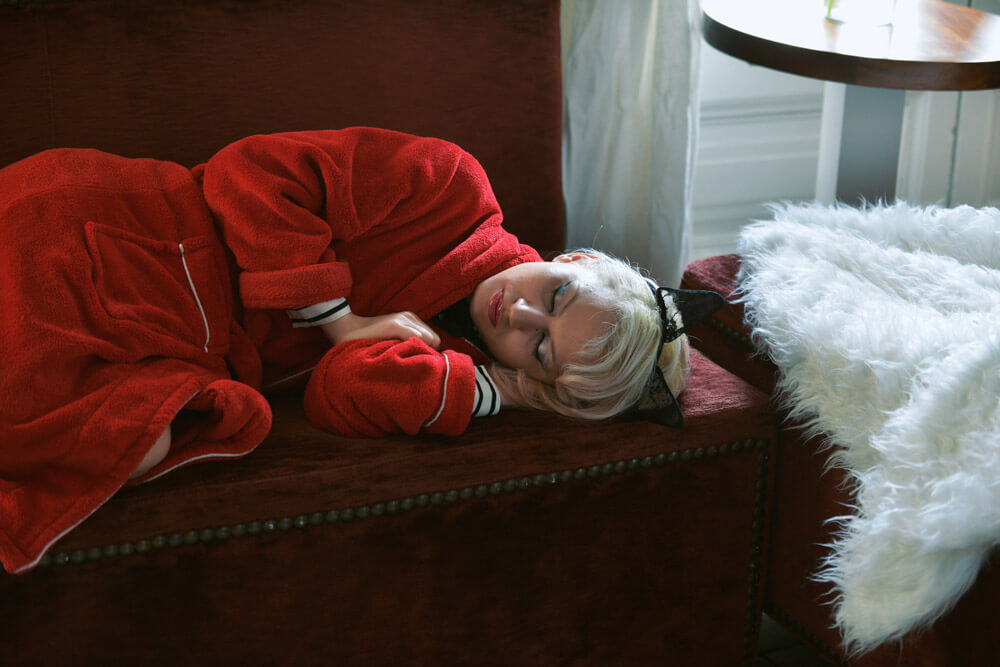 On top of that, the confessions are so exciting and adventurous. Fantasies are multiple and diverse! That's the fun part, there are never ending fantasies for me! I read so many new fantasies per day, the ideas are endless! I receive different kind of desires and kinks. I have seen how amazingly creative and diverse some fantasies are. Sometimes they can also leave a lot to the imagination and that can be super exciting, too.
With many XConfessions I have felt intrigued about kinks that I had never even thought about. The confessions admitted to the website are specific and personal to someone and exciting to other people, this isn't allowed to happen in mainstream productions where they have a limited creative processes. There isn't a part of XConfessions that is boring, from the very moment you read a brilliant confession to editing the final cut of the film. I really get to explore creativity as a filmmaker, and as a woman. The Hollywood industry is so dependent on sales and numbers for example, while the only thing I have guiding my productions is the most natural, old and wonderful thing imaginable: sex.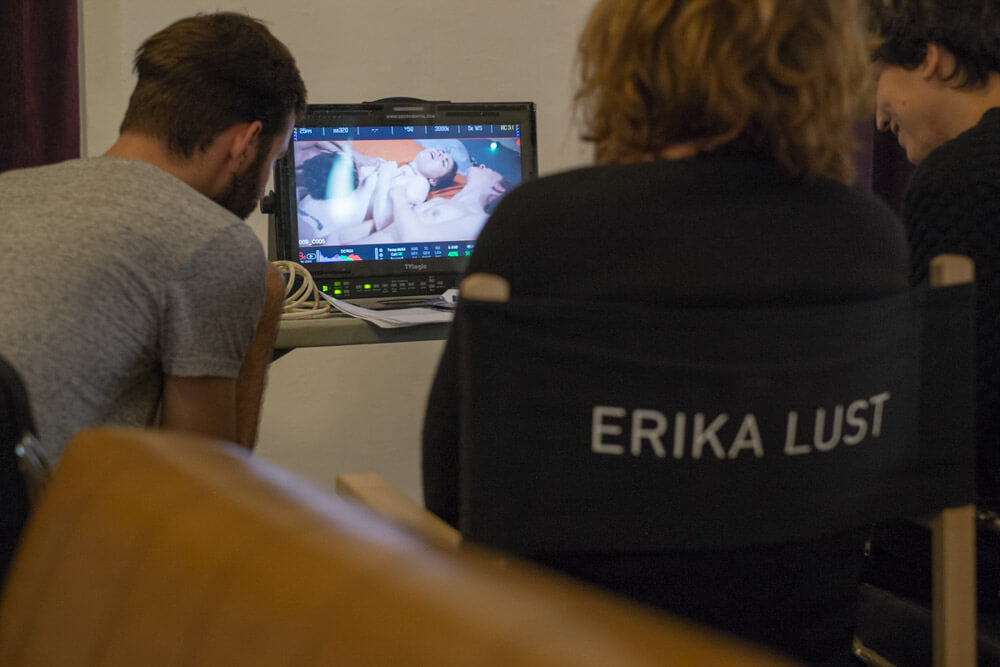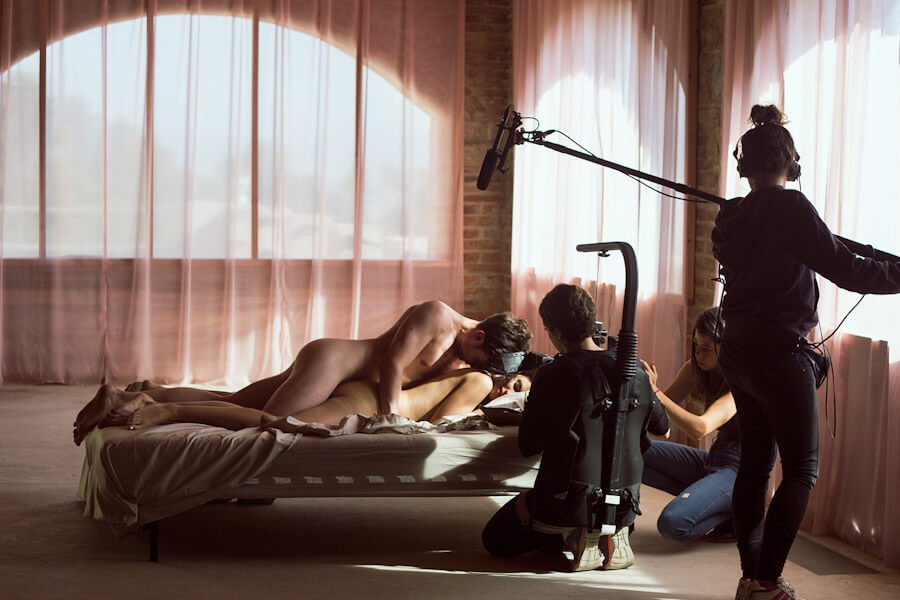 What has been your favourite video so far in the X-Confessions series?
I love many XConfessions short films! I recently read this confession that an XConfessions member called 'Pouring pleasure in a concrete cityscape'. With the years, I learnt that inspiration, fantasies and arousal can come from different sensory experiences. Erotic films, poetry, books… When I read this confession, the writer's yearn for rain made me feel so alive. The way this person describes the rain in a country with a hot tropical humid summer, its soothing feelings while pouring, the erotic romantic association it makes in its fantasy.
I could imagine myself in the rainy season with euphoric relieved people dancing in the streets and laying down naked on my terrace while the water touched me. I liked it so much I shot it last month! The short film is coming to XConfessions in a couple of months and I could not be happier with the results!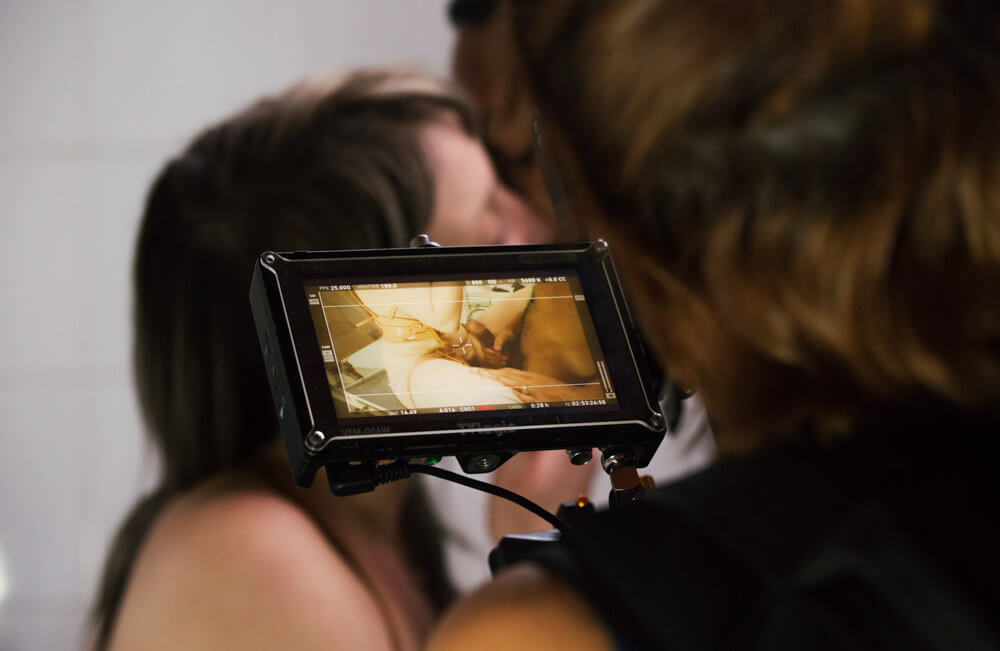 What're some of the things you take into consideration when you're choosing which XConfessions submission will come to life?
I approach each film as an incredible creative task, taking every aspect of the film into consideration. I have three key elements: confessions, locations and casting, and working alongside my team, we solve the puzzle for each XConfessions volume. Sometimes I will get a confession that reads like a really steamy liaison but when put into proper consideration I realise it may be not work on screen.
It's not enough to only think about the sex when making a film, attention to detail can really make or break a film. The lighting, the wardrobe, the make up, the music, the locations, the catering, the scripts, the contracts, the postproduction, the color correction, the cliches we avoid, the different body types we cast, it's every little detail, it's a dedicated approach to sex on the screen and the script has to be up to par.
XConfessions is rich with diversity, in age, race, sexuality—the characters, fetishes and situations are unique and relatable and real; how important do you think this is in order to cut through the noise and monotonous storylines of mainstream porn?
Mainstream porn has the tendency to alienate its viewers, so inclusivity is key in my cinema. I try to work with different races, ages, body types… as this depicts the diversity found in real life. XConfessions offers a visual expression of real sex, real orgasms, real women's pleasure and female sexuality, which is not abundantly available on the mainstream market. The most obvious problem with mainstream porn is that it is misogynistic. It perpetuates the idea that women are readily available for sex without question and it normalizes degrading or violent behaviour towards women.
Most porn don't show people how to communicate their needs and desires, and most of the times it also gives a clear message that girls depend on men for pleasure or that they should prioritize a partner's pleasure over her own. It usually also divorces sex from emotions, particularly those of kindness, respect and love while at the same time it is seen as a dirty thing cut off from the rest of life. It can confuse people over how sex connects with sensuality and relationships and damage emotional intelligence by separating sex from emotions. That leads to the thought of sex and porn being a dirty thing and a taboo that can lead to a sense of shame.
It's important to understand that porn has the power to liberate! It doesn't have to be a negative part of our society. If we offer diversity, represent all the different parts of society and the people in it, people will be able to see themselves in those films, to see the sex they have, to be inspired, become educated, and receptive to the huge range of different sexualities out there. And most importantly they won't be exposed to one version of porn that teaches them toxic values.
Mainstream pornography has dangerous habit of reinforcing negative stereotypes, perpetuating violence against women, however you remove these from your films and portray sex in a realistic, healthy and fun manner. I'm wondering, what are some of the positive conversations you've seen flourish since you entered the industry? What conversations would you like to see happen more often?
I'm so glad that we are moving away from the conversation of whether porn is good or bad for society so we can now tackle the heftier discourse surrounding content and implications of what is shown on screen as well as the production process. For a long time, when people talked about porn it would only focus on whether or not it should exist. Nowadays there is real noise coming from the ethical and feminist adult cinema movement that talks about and encourages an ethical production process both in what we produce and how we produce it. I still miss though a meaningful analysis of the impacts of the way women are represented in pornography as a whole. What it means for women collectively in terms of achieving gender equality and the message we are sending out.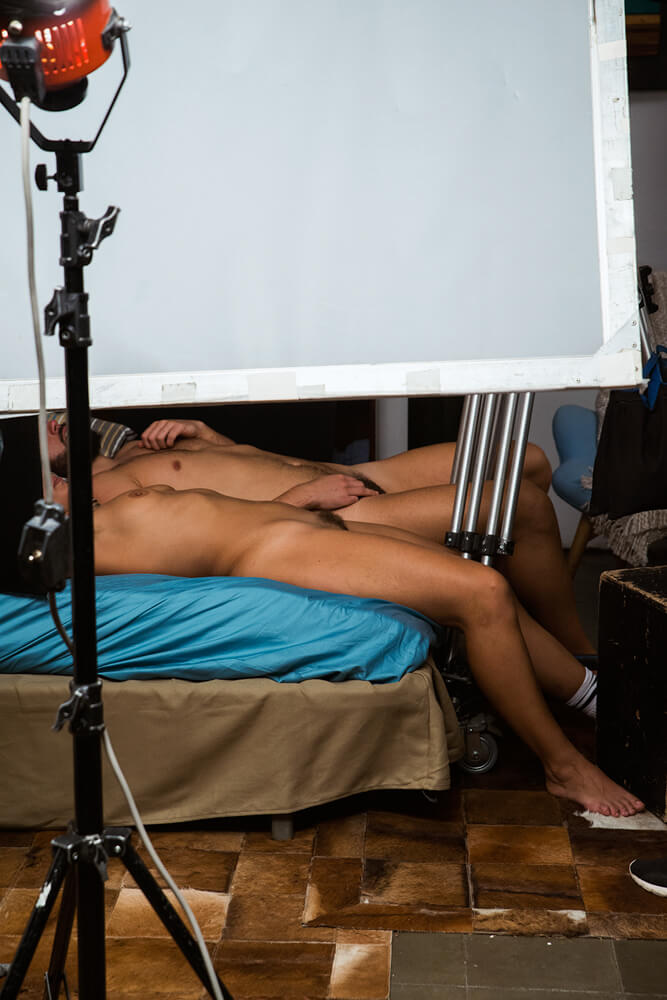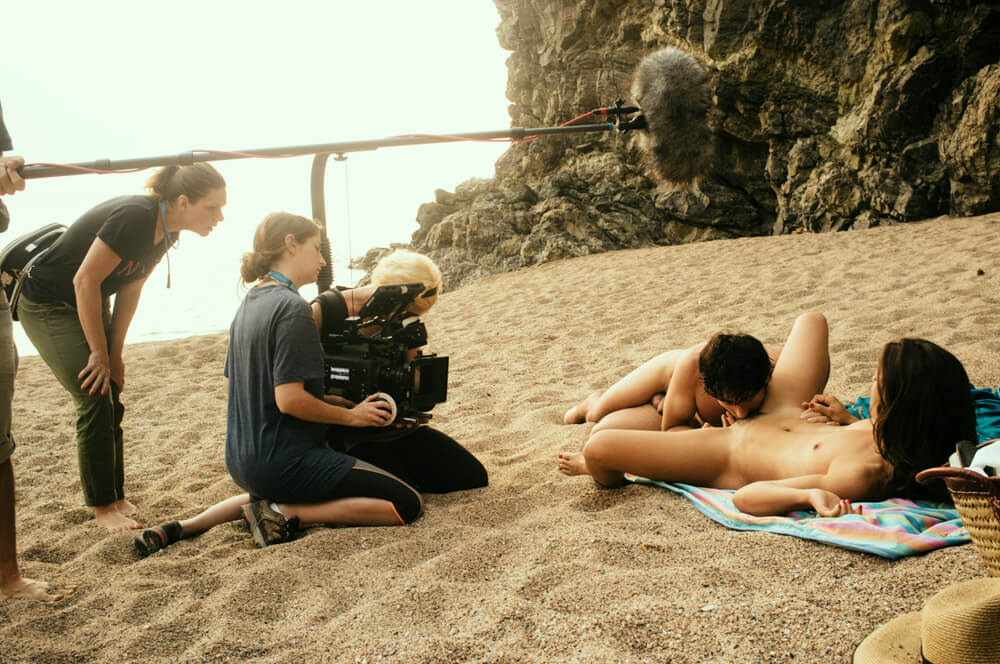 I also hear conversations about a media culture that blocks out some discourses, and a society that is completely lazy about debating sexual education or to implementing initiatives that are real and effective when it comes to eradicating violence and negative sexual behavior, while continuing to normalize violence and sweeping the rest under the rug. But I don't hear them enough. Sexual objectification and censorship of the female body and its sexuality in mass media and social networks for instance is a constant in a woman's life. However, when a woman takes ownership, takes decisions over her own body and expresses herself the way she wants, she is censored.
There is controversy around whether porn can be seen as a form of art—or not. Critics argue porn cannot have anything to do with art or artistic ambitions due to its nature. What's your stance on this? Do you consider yourself an artist?
Art is subjective. People celebrate many different displays of art that I wouldn't necessarily consider art and so I never take it to heart when someone criticises my work because of its nature. If you consider the work of, for example, Jeff Koons and his series "Made In Heaven" which was compromised of sculptures and pictures of a pornographic nature, and how it was understood as an artistic endeavour, I think it's clear to see that the controversy is not about whether porn can be considered art but about who made the images. It clearly isn't about content if the likes of Jeff Koons and Gaspar Noé can assume the title of 'artist' unchallenged and I have to defend my use of it. Really anything can be artistic if you approach it artistically and saying porn can't be artistic is frankly ridiculous, considering the number of songs, poems, pictures, paintings, you name it, that feature the same content but censor the most explicit parts with euphemisms or synonyms etc.
My films exist purely because of creativity. I don't make films just for the sake of it, using the stereotypical performer and the stereotypical visuals and content. The inspiration for XConfession films comes from the fantasies and imagination of our audience which I then reinterpret. So from the word 'go', there is this driving force of unadulterated creativity, because without the confession and the minds of others, the film wouldn't exist. Then I use the best team of performers, editors, directors, film crew and everything else. All the women on my team are artists, no matter what they do and so the end result is yes, very very sexy but also a beautiful piece of moving art.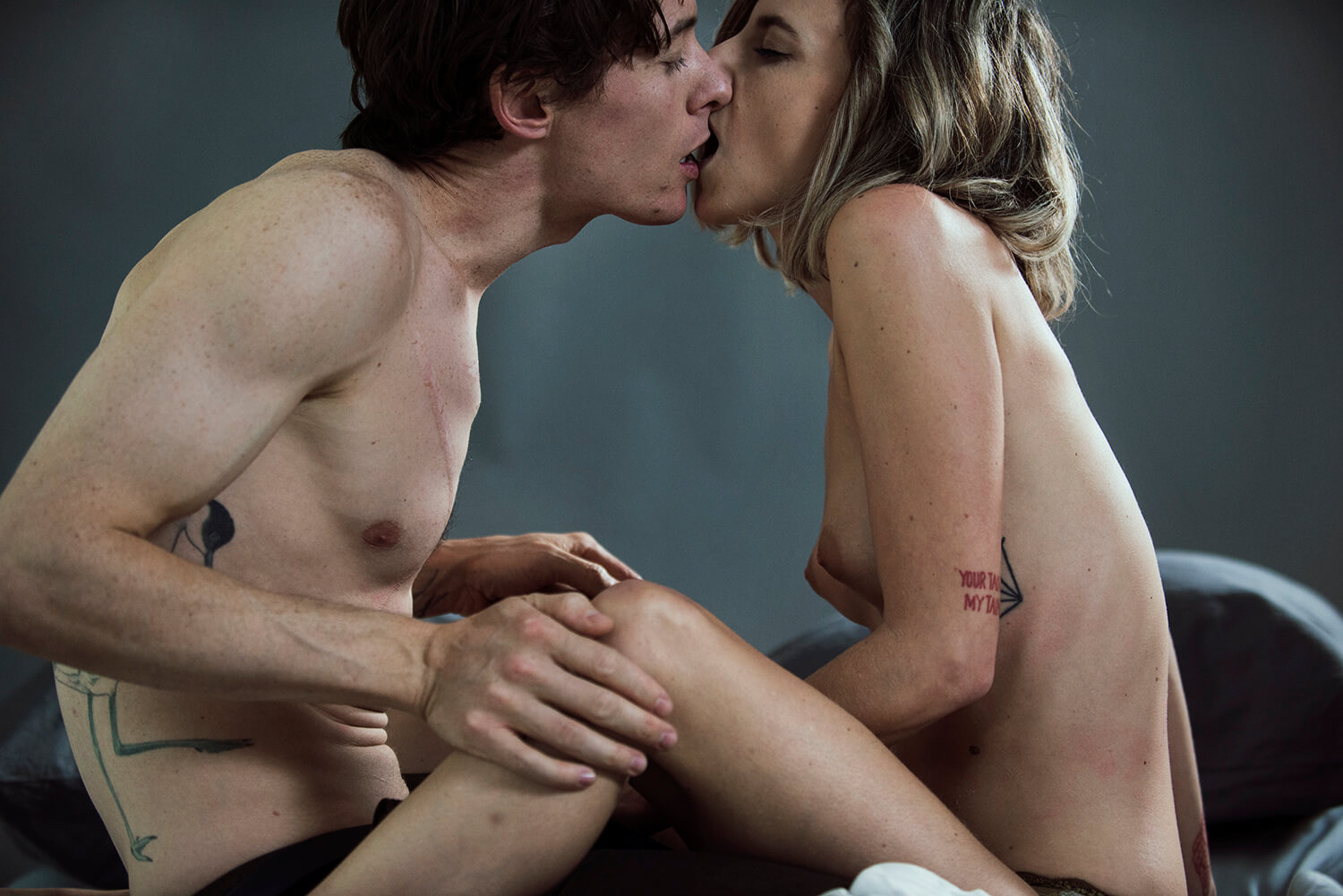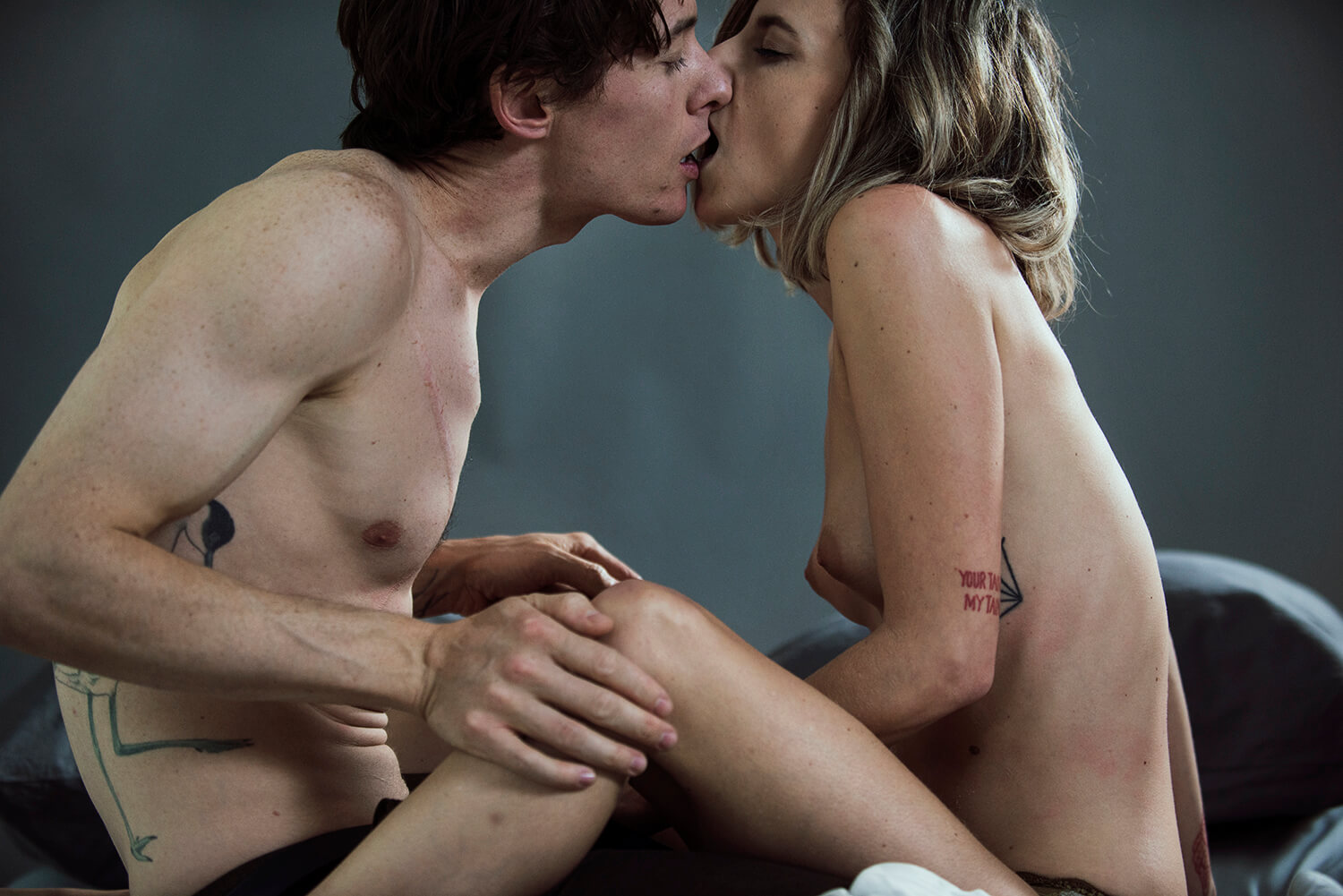 The event in Berlin will feature your short erotica films, along with a film from Bruce LaBruce, what can we expect from this powerhouse pairing?
Bruce LaBruce is a very controversial filmmaker and the film I produced, 'Refugee's Welcome', is in keeping with that. It's a very moving erotic short film with a strong social and political approach. A portrait of the integration problems resulting from migration of refugees from the war in Syria, that is happening in german society as well as in Europe in general. According to the UN Refugee Agency, there are almost 5 million Syrian refugees in exile in the world. Germany has given asylum to 1.170.000 of them, a fact that has sparked both record numbers of people volunteering while at the same time an increase in hate crimes by racist, far-right xenophobic movements. The short film, tells the story of a night in the life of a newly arrived Syrian Refugee in Berlin, who after suffering a hate crime, will have an encounter where neither origins nor skin color will matter but only compassion, understanding and the universal rules of attraction. It's an intense watch, but ultimately a very fine piece of cinema.
The open air screenings will take place over two days, opening at Sisyphos on Wednesday 12th and closing on Friday 14th with an after party. Tickets are available on Resident Advisor and are limited, with advanced purchase only.
Wed 12th July
Facebook Event | Tickets
Fri 14th July
Facebook Event | Tickets
TIMES:
Doors Open: 20:30
Live Erotic Performances: 21:00
Films: 22:00
Erika Lust Q&A: 23:30
After Party: 00:00