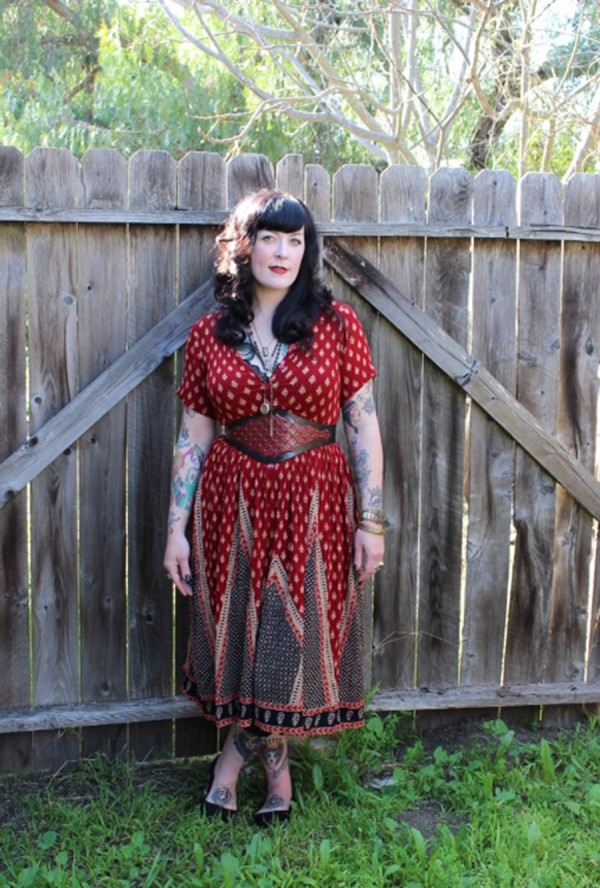 There is something quite enticing about a natural darkness, the bearing of a whimsical love affair with raw materials transformed into beautiful pieces of art. Tiffany Laing, a San Diego based badass, vintage enthusiast, mother, and the artist behind the leather company Contrived to Charm, began her love affair with leather after buying her first tooling kit in 2008.
Contrived to Charm is most known for intricate hand crafted belts, which have been featured on Margaret Cho on Chelsea Lately (in the Muse Belt) and a second appearance on George Lopez (in the Mermaid Scales Belt). Musician, Esperanza Spalding was also spotted wearing the Mermaid Scales Belt for her performance at The House of Blues in Houston.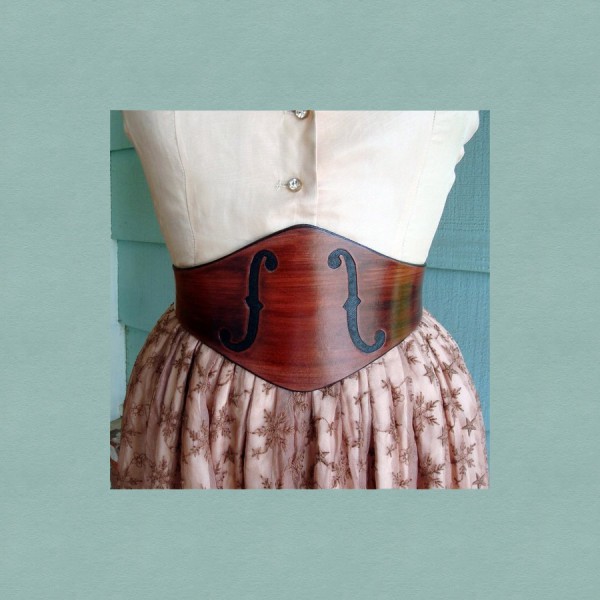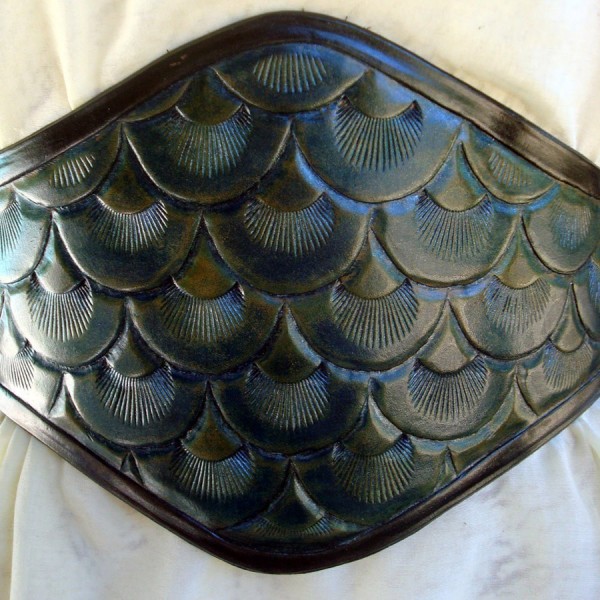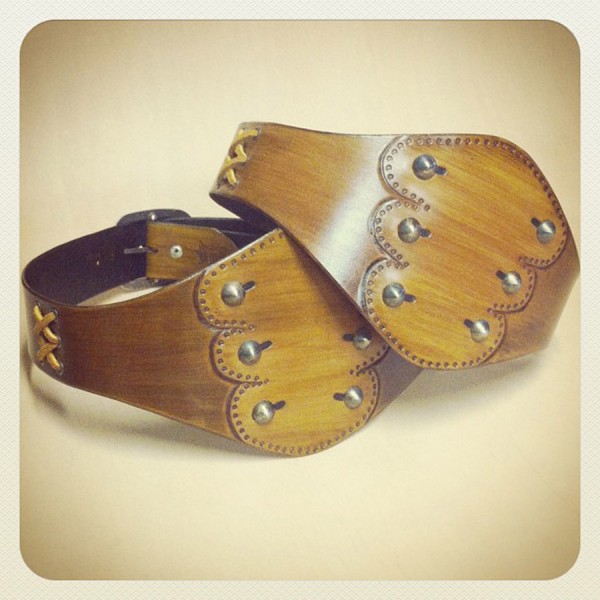 Like a true artist, enthralled in her artistic ability, Laing says "There's always patterns I want to use and a never-ending list of imagery I want to portray running through my head. The magic happens when I find the right balance of the two."
In addition to the abundance of incomparable designs Laing has crafted, the Spider Web Waist-Cincher and The Ribcage Corset encompass her process of matching the simplicity of texture with an intricate design.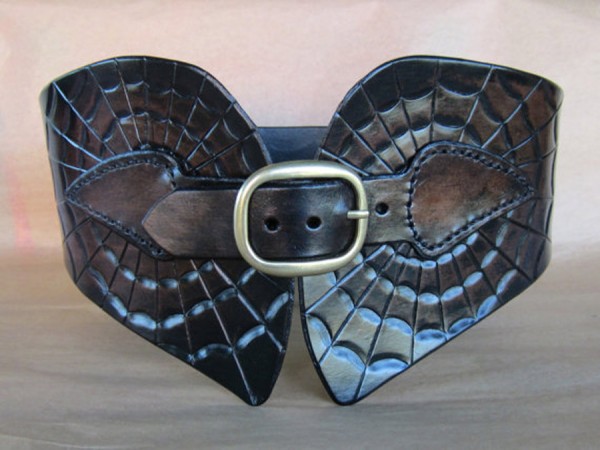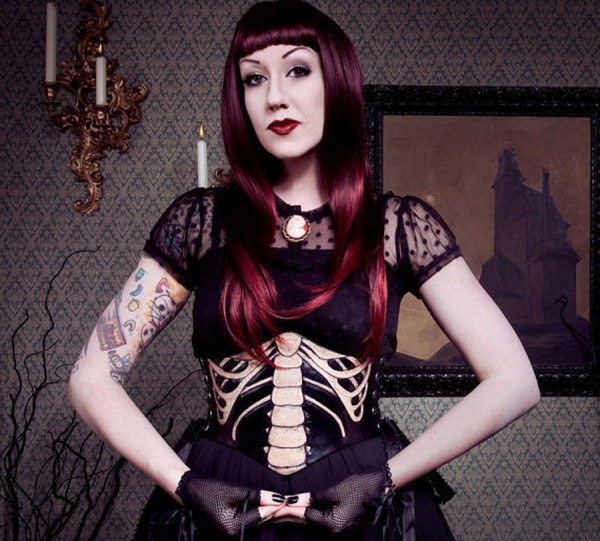 When seeking focus, Tiffany turns to Tarot, an ancient form of fortune telling.
"The Tarot is time-less, anyone can relate to the metaphoric journeys presented by each suit on a daily basis." She explains, "I use it as a mirror for reflection not necessarily an oracle for the future. It helps maintain my spirituality of self and face things going on inside of my heart and head." Laing initially created her "ASK The Cards" Case for her own deck of Tarot cards, it is now one of her best-sellers.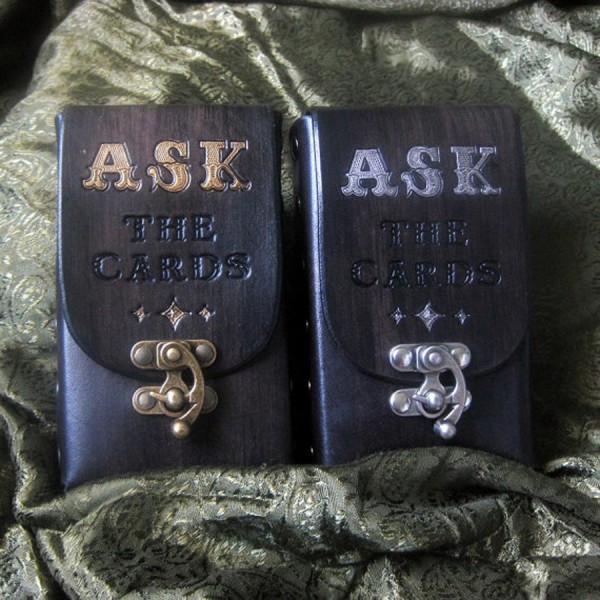 "The Wheel," a masterpiece which was created for Eat Your Art Out V, the annual Angel City Derby Girls Art Benefit is a true exhibition of Laing's talent. The theme for the event was "Dark Carnival," and as you can imagine, Laing had no distress in becoming inspired. "I wanted to do an old ticker style midway game with different fortunes and misfortunes the player could spin the wheel and land on."
Laing thanks her friends, family, and customers who support Contrived to Charm and her own creative endeavors. Look out for Contrived to Charm's collaboration with Lip Service for their Fall 2013 Steampunk Collection "Step In Time." They will be offering a limited run of a Western inspired Ribbon-Lace-up Belt design Laing has created exclusively for them.
Visit Contrivedtocharm.com for a blog and photo gallery and purchase products at:
Contrivedtocharm.Etsy.com
Home Mercantile Co. – North Park and Encinitas, California
Dr. Watsons Steampunk Odditorium – Oceanside, California
Junk Gypsy Co. – Round Top, Texas