"I think the best thing that you can do is set objectives for yourself that are slightly unrealistic, or uncomfortable, and then figure out how to best exceed them…"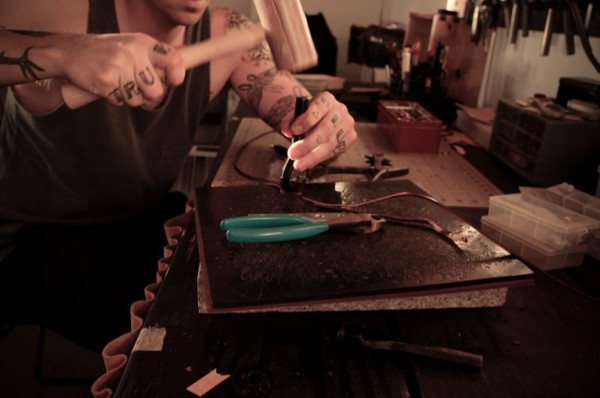 Caesy Oney started sewing in his basement suite in Missoula, MT. His roommate at the time laughs as she reflects back,"Caesy would spend hours upon hours sewing in the basement and even though I thought the bags were super cool I couldn't help but wonder, what's he gonna do with this? And then all of a sudden he met someone who introduced him to someone else and the rest is history…"
Today, Caesy is the creator and owner of Draught Dry Goods, hand-made artisan leather and canvas goods all 100% handcrafted in the US. Featured in the likes of Wired and GQ and now sold in select locations world-wide, what began as a simple mission to create a durable, water-resistant, tailored bike bag has now developed into a full-fledged array of unique and timeless pieces.
While sifting through images on the site and blog, it was difficult to only pick a few as each image captures yet another beautifully crafted product, detail or unique element that sets it apart from the rest. Draught Dry Goods has nailed it. And the super crafty guru behind it all just so happens to also be a really great guy. We had the opportunity to ask him a few questions amidst his busy schedule and get some insight into the world of a true craftsman…
Where do you get your inspiration?
Most of my inspiration is drawn from magazines, travel, and dedicating an extraordinary amount of time to research. The people that follow Draught and purchase the goods are also a really valuable asset in terms of of feedback and criticism. I am constantly trying to better understand where I fit into the canon of design or fashion, and to identify areas of the conversation that I can lend to, or improve upon.
How do you think growing up in Montana has influenced your work?
It introduced me to hard work.
How has your initial vision transformed over time?
The vision has always remained the same, which is to say that I have only ever envisioned making exactly what I want to make, or think is beautiful and interesting, and doing that every single day. That being said, I think my vision for Draught is shifting in scale, and I really want to pursue projects that are much bigger than what I what I think my skill-set is capable of now.
What's the thing you enjoy the most about what you do?
All of it. This is the best job I've ever had, and I have more fun doing it than anything else I've ever done.
If you could collaborate with one artist, who would it be?
Chris Burden.
Do you have any words of wisdom for those just beginning to shape their craft?
I think the best thing that you can do is set objectives for yourself that are slightly unrealistic, or uncomfortable, and then figure out how to best exceed them.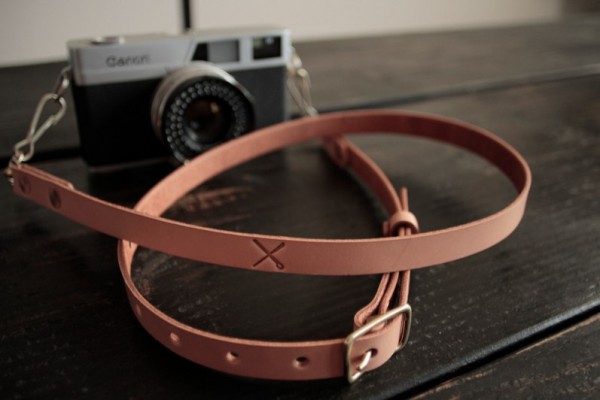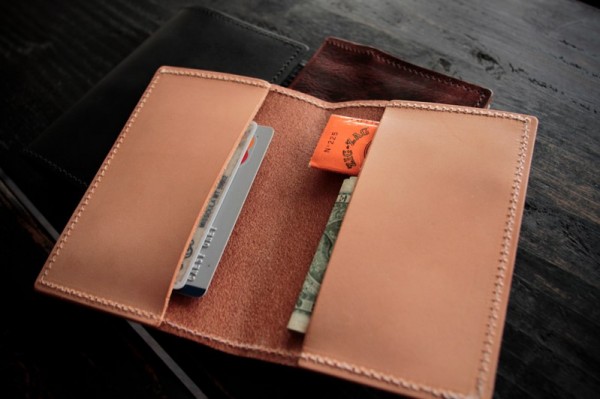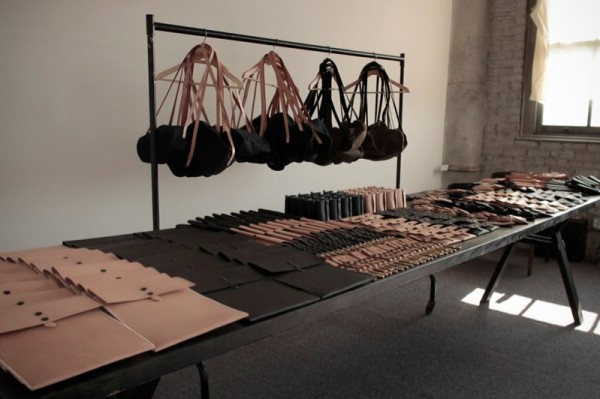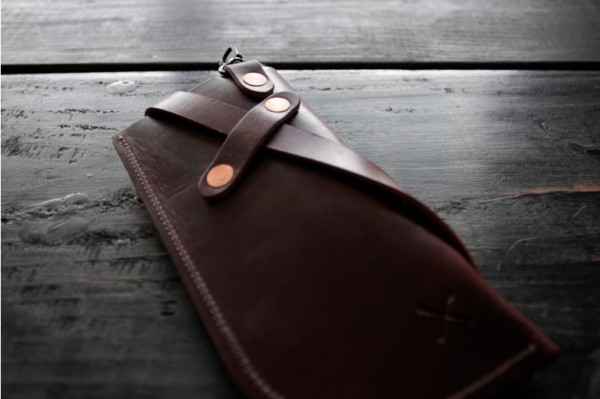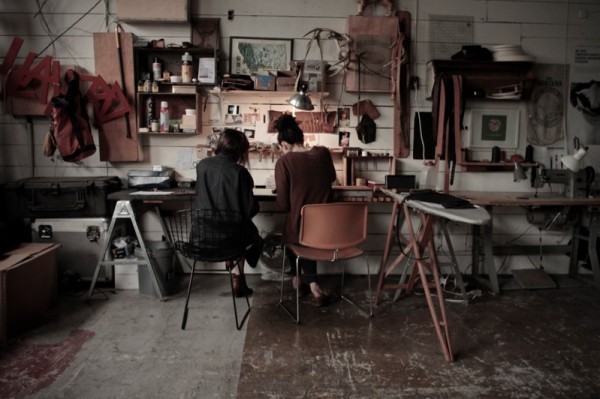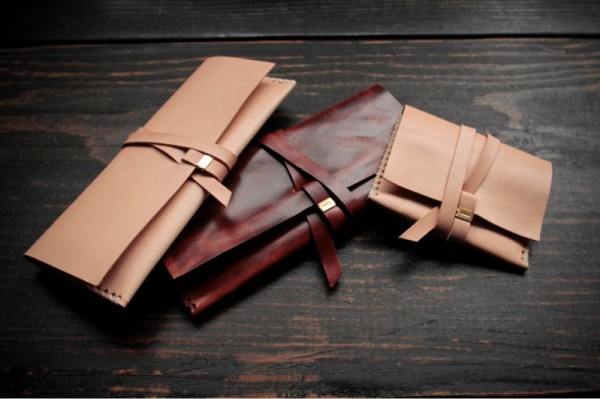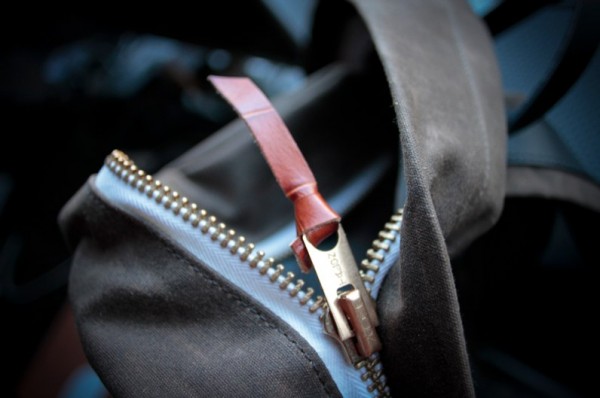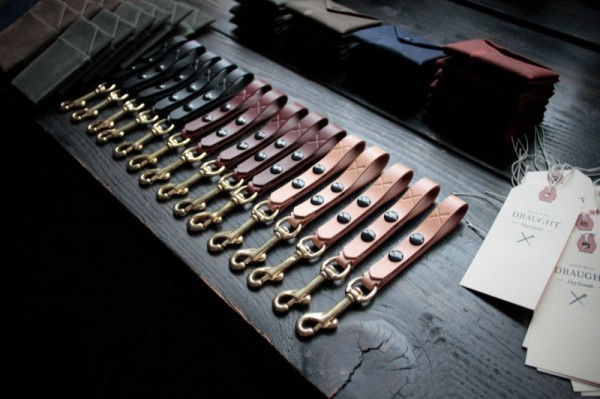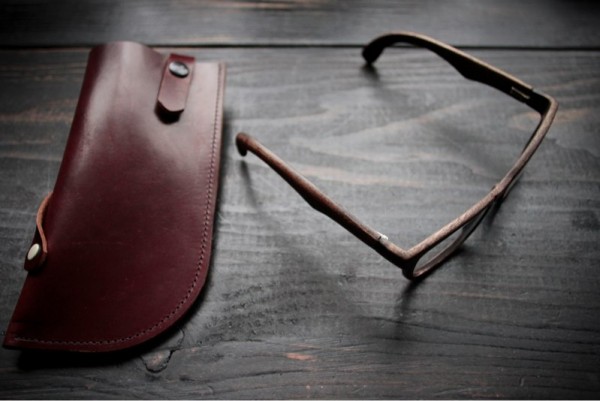 All images courtesy of http://draughtdrygoods.com/ and http://draughtdrygoods.tumblr.com/.
His blog and website wonderfully showcase his products and are definitely worth a peak. Order online here and next time you're in Portland be sure to drop him a line and check out his stuff.