Hey all you Witness This readers! How goes it? Let me start this post by kindly introducing myself. My name is Erica, I live in the beautiful town of Cardiff by the Sea, and I just turned the fabulous age of 26. I love love love fashion, always have and definitely always will. I started creating things when I was just a kid; think purses made from Vintage Harley Davidson tees (using a glue stick & craft scissors of course), and from that point on I knew that creativity & fashion would always be a part of who I am. I went to school for fashion merchandising and now spend my fabulous days freelance blog writing, shopping, creating, and of course- running my own site, Fashionlushxx.
I put together this post for all of you to let you in on some of my favorite summer look's here in sunny San Diego! Hope you all enjoy & be sure to check out Fashionlushxx for outfit posts, trend reports, and a bunch of great DIY projects!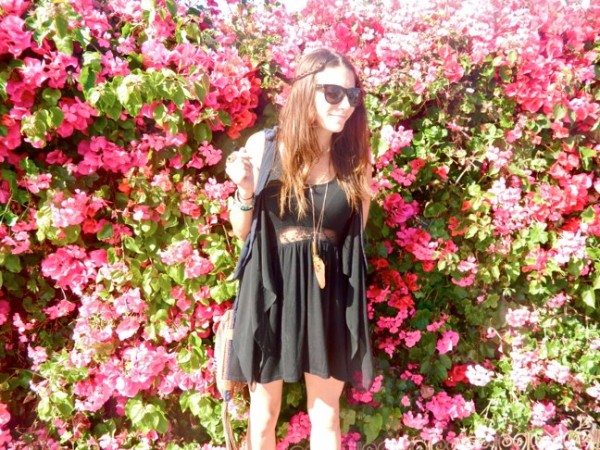 Little Black Dress for all seasons: I love black, and I don't care what season it is- it is always acceptable to me (especially when in the form of a LBD). For the summer season, a flowy black frock with a bit of lace like the one you see me wearing above or a black maxi dress will be perfect additions to your summer wardrobe. See the full look here.
Tribal Prints: This trend has taken over, and I can't seem to get enough of it. Here you see me rocking a tribal print mini skirt with a clashing (yet still matching) tribal print cross body bag and an oversized, super soft, Brandy Melville tee. This look is great for a day at the beach or even shopping with your friends. See the full look here.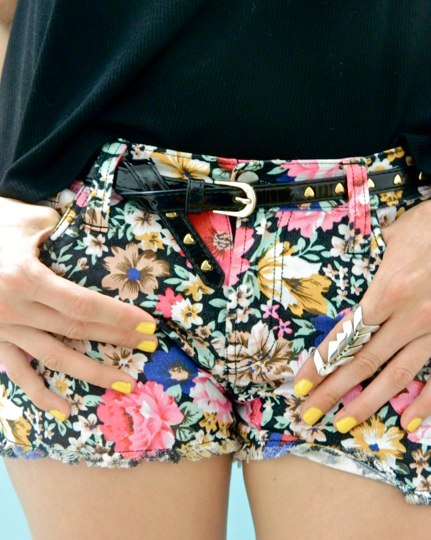 Floral Denim: Once summer hits, the time comes to pull out all of your adorable Daisy Dukes, but don't let them get stale. When you have over worn your favorite denim shorts, mix things up with a fun pair of floral print shorts instead. Added points? Pair your floral print shorts with stripes for a perfectly mismatched look! See the full look here.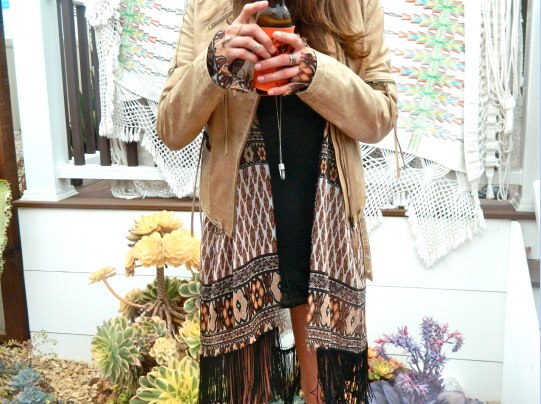 Light & Lovely Layers: Summer days are always so nice, but when heading into evening layers are the way to go! For an edgy, yet boho, look- layer a fringe kimono with a motorcycle inspired leather jacket. Leather isn't too heavy; so it's the perfect add-on to a summer time outfit. Check out the full look here.
Don't Forget your Belt: Belts are the perfect addition to any outfits. At least I think so. Lately I am loving the whole "boyfriend belt" trend, which is basically wearing an extra long belt (maybe even your boyfriends) and looping it around itself. This trend looks great when you pair it with a girly floral print skirt, a fun maxi dress, or even a pair of skinny jeans with a half-tucked in t-shirt. See the full look here.