L.A. musician Evan Voytas is a mysterious minimal-pop lone wolf.  Incredibly talented with a do-it-yourself attitude, yet undiscovered and looked over in a city that prides itself in glamour and glitz over substance.  He referencess 70's pop and 90's rap in his music, so it's everything you've heard and everything you haven't at the same time.  Music that comfortably takes you from the present to anywhere you want to go.  Go download his ep The New Dynamic Sound of Evan Voytas, but be sure to buy his new release Tomorrow Night We'll Go Anywhere from label Cascine.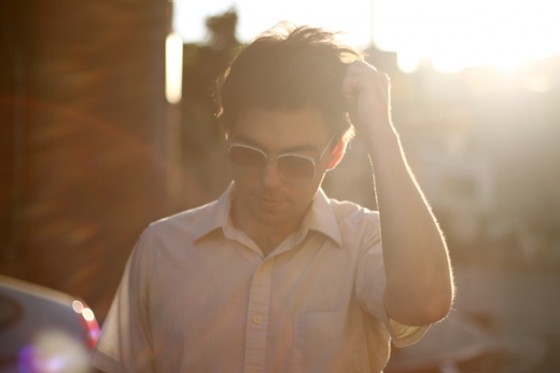 I don't know how this 27 year old up and coming musician landed Kate F'ing Moss for the video to the title track from his recent album Tomorrow Night We'll Go Anywhere and maybe he doesn't know either.  Kate Moss as the subject of the entire video is full justification to the notion that I had added this track to my "sex mix" months before the video came out.  Nothing screams sexy like Kate Moss and I'd love to show her the rest of my "sex mix" someday.
Showcasing his talents as a one man show who can wear cool retirement community clothing in "I run with you spirit animal".  I want a spirit animal.