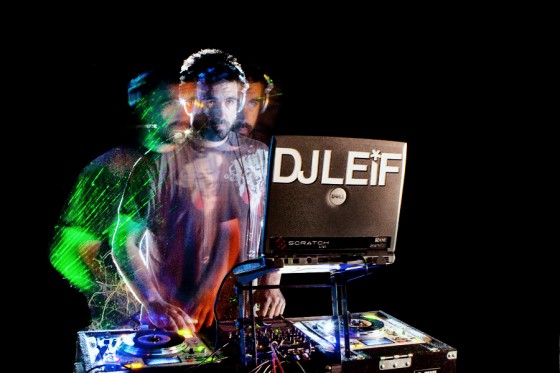 We met DeeJay Leif out of the blue at a house party last year and after witnessing his enormously stupendous Wolf Dog we had to be friends. Turns out he is one of North County San Diego's best DeeJay's and knows how to rock a partay.
Leif is a musical story-teller, mixing a wide range of hip-hop, jazz, dub, downtempo and electronic rare grooves to create a head-bobbing experience he calls Underground Lounge.
Inspired by the Mushroom Jazz album's of legendary dj/producer Mark Farina, his style is smooth and clean, and blends beats you don't often hear mixed but will love when you do.
His influences are: Mark Farina's Mushroom Jazz albums; Stephan Pompognac's Hotel Costes albums; J-Boogie's Dubtronic Science, Thievery Corporation, Nightmares on Wax, Bonobo, Fourtet, Erlend Oye, and People Under the Stairs.
Check him out live ever Friday at Zenbu Sushi Lounge in Cardiff, Ca.
MadHouse II Dj LEIF by Dj LEIF
If you like this mix, check out his Ocean Beats mix and Underground Lounge mix.