With Berlin still representing a league of its own in nightlife, South America appears to be years ahead of the rest in terms of immersive party experiences.
After Warung Beach Club—an old pagoda-turned-nightclub located in the South of Brazil where clubbers can witness the sun rising over the sea in the most beautiful setting imaginable—São Paulo is now catching up with an awe-inspiring space of its own.
THE YEAR opened last year, and it boasts an interactive dancefloor with lighting that reacts to body temperature and movements of the dancing crowd.
According to the designer statement, "the inner dance floor is an interactive LED cage, responding to several sensors in the space. The DJ can control the light effects with his own dance motions, through a body sensor. Above the dance floor, another sensor is responding to temperature and movement of the dancing below, transforming this information into lighting effects. It's a dance floor that reacts to the guests' stimulation, working as an extension of their own bodies."
Wow.
Design studio Guto Requena was not only responsible for the LED cage but also for the rest of the interior. Main inspiration was mother nature—organic cell structures. Get an impression below, and check Estudio Guto Requena's website for more delicious design stuff.
(-via Protein-)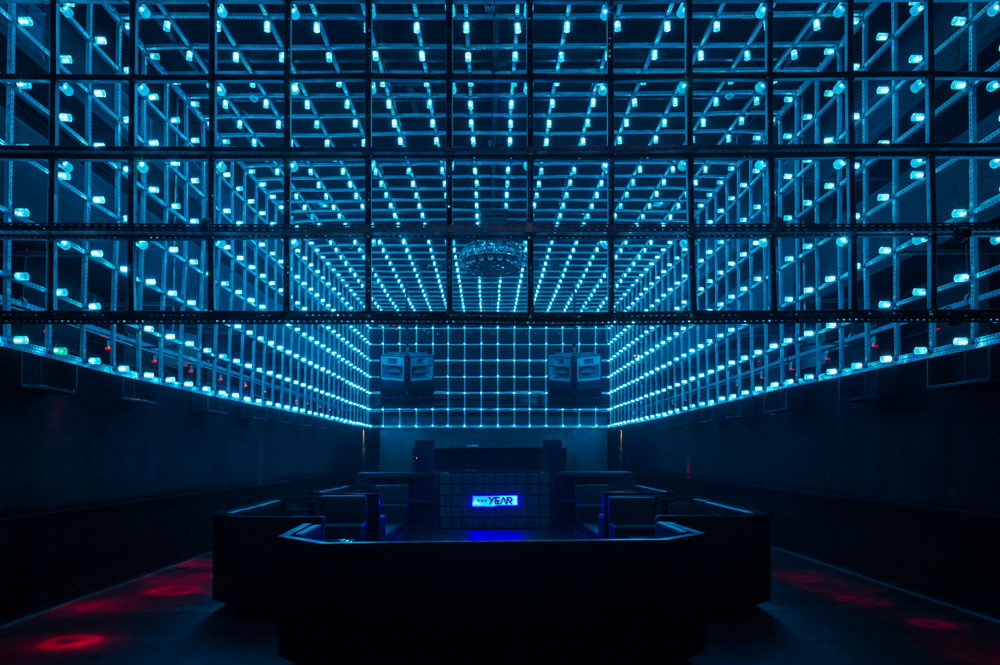 "It's a dance floor that reacts to the guests' stimulation, working as an extension of their own bodies."