Darrell Mathes
 has developed tremendous skill and a strong passion for photography as a product of his profession and travel surroundings.  The Portland, Oregon based Mathes is known as a very talented and uniquely stylish individual amongst the inner circle of his professional snowboard peers.  The combination of his travels, access to some great personalities, and the photographic allure of the Pacific Northwest along with a keen eye allow Darrell to transcend his style-icon notoriety into the photographic realm. Never one to restrict himself, Mathes uses a combination of Digital and Film cameras.  Darrel was kind enough to share these Polaroids with us as well as give some autobiographical insight into the creation of each of these images.
We went to Flagstaff, Arizona for our first film trip of the year.  Shooting in cold weather always excites me because of what it does to the film.  The colors are always different than you think they are going to be- leaving you with something unexpected.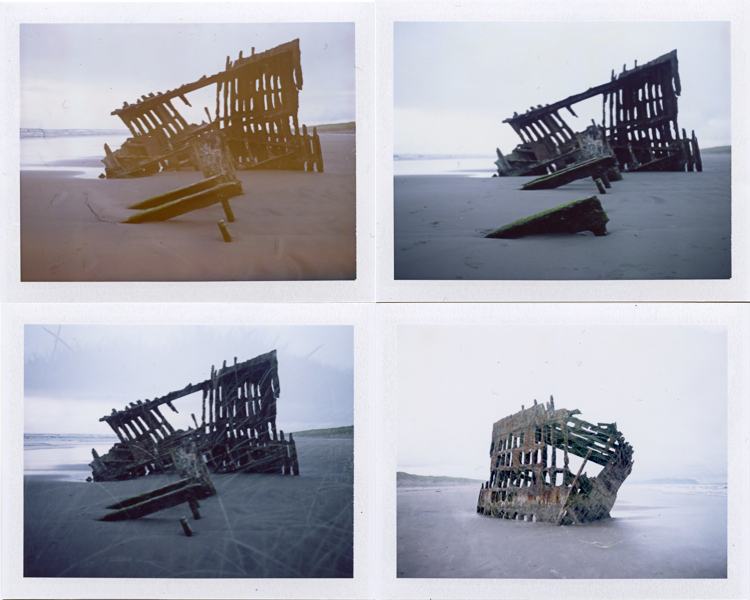 A 100 year old shipwreck off the Oregon coast lended itself to me playing with double exposures.  Each Polaroid is slightly different depending on the exposure.
In Veronia, Oregon there is this old fuel bunker.  Inside it looks like a cathedral which has now been exposed to graffiti and overgrown nature.  My focus for this place was to play on the light and dark and capture the shadows that moved throughout, giving an eery sense in this abandoned space.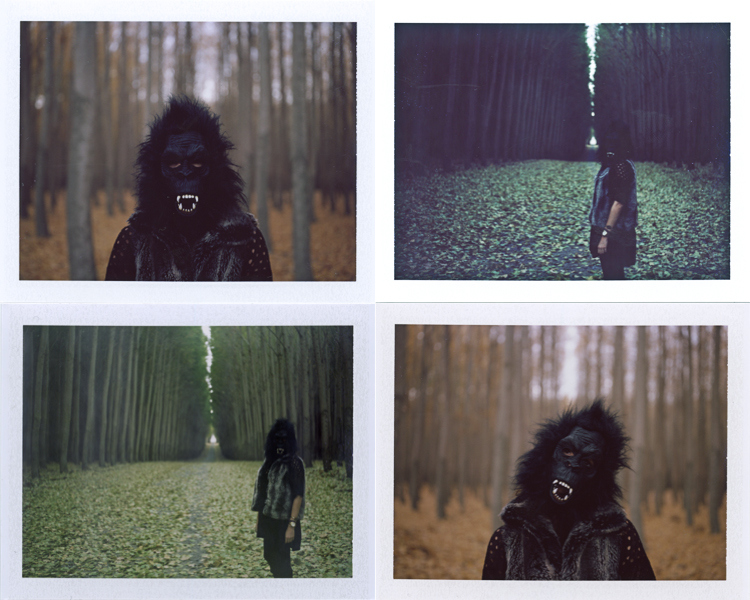 Depending on what time of year it is, this tree plantation in Greenwood, Oregon is one of my favorite places to shoot.  As the evening progressed, different colors emerged in the photos which produced a contrasting feel.  This wild woman was stunned in her habitat.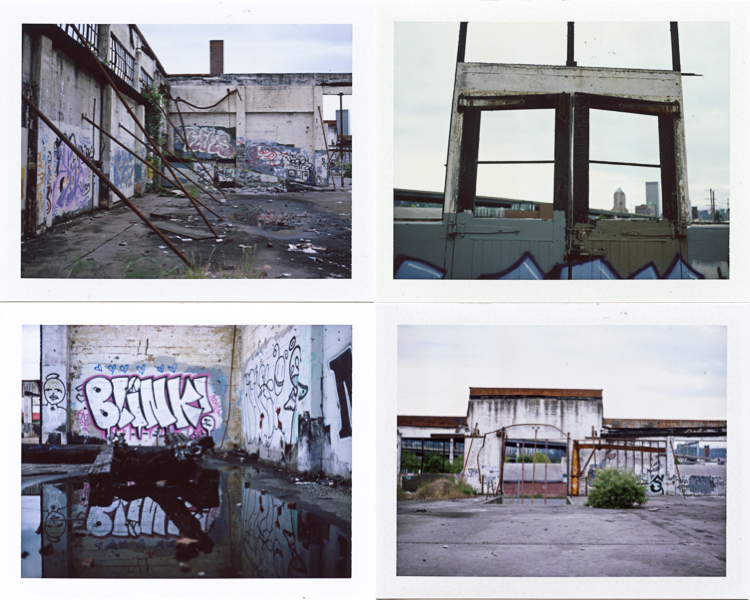 On the outskirts of Portland, Oregon an abandoned, burnt, industrial building sits in it's own decay against the backdrop of a thriving metropolis.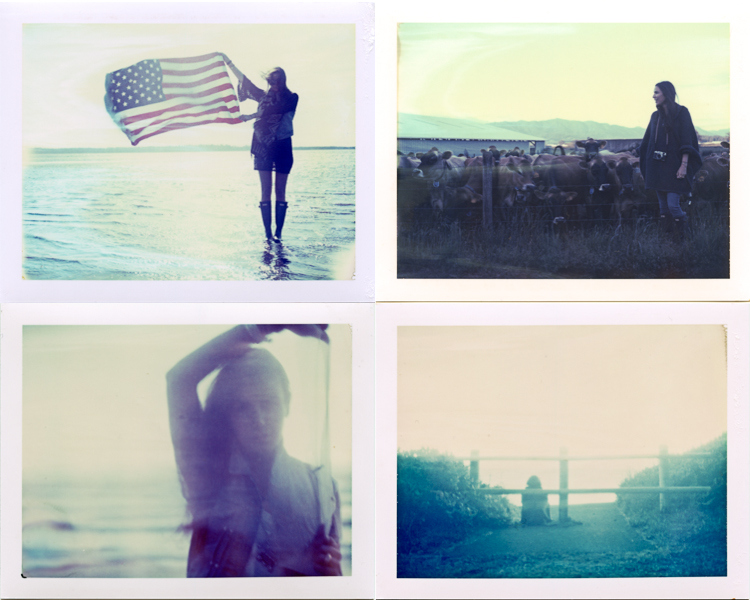 Traveling through the Pacific Northwest, inspiration can find me at anytime.  Luckily, my girlfriend is up for adventures and oftentimes ends up in my photographs when I experiment with expired Polaroid film.