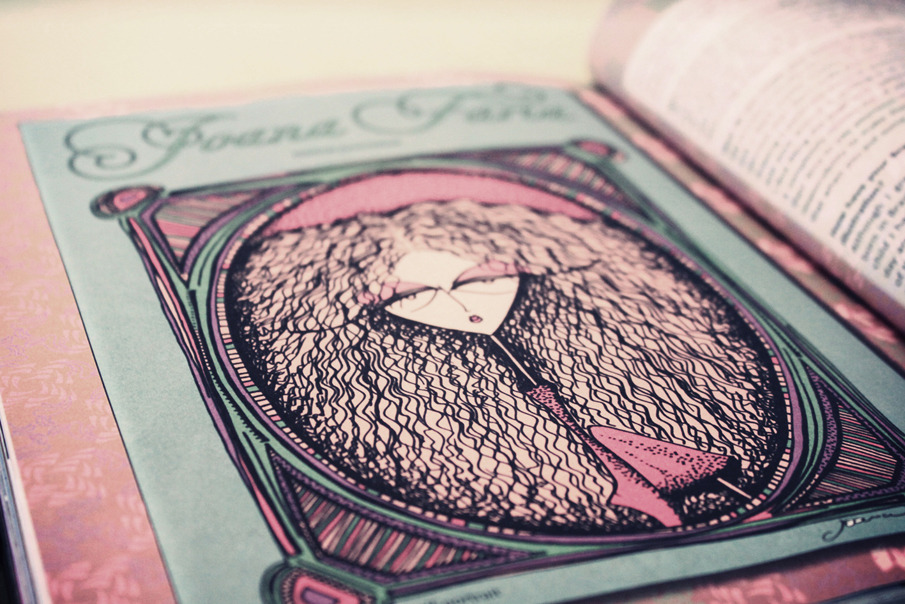 Joana Faria is a Brazilian illustrator with a unique focus.
The main protagonists in her pen(cil) world are skinny ladies with big eyes and oversized eyelashes. These characteristic feats can't help but to be evocative of Tim Burton's animated heroes of Nightmare Before Christmas or Corpse Bride which is, well, not the worst of a reference, I'd say…
I love the playfulness in her style. Her drawings are a fun and cheerful world to dive into, and simply put you in a good mood while there is also an element of latent madness residing within. If I was a child again, I would love to have her illustrate my favorite fairy tales… you know what, forget the child, Edgar fuckin' Allan Poe it is!
Witness my favorite selection of Joana's work below, and pay attention to how she gets best whenever there's a lot of texture and detail. Also make sure you follow her on facebook and check her website if you like her style.