Chase signs his emails with Positive Energy Activates Constant Elevation. A call to action is what I think of when I see his work, a positive one. While it's easy to get cynical and negative, harsh and obscene with one's art, especially in the state of our planet right now, The Art of Chase has kept it about powerful messaging that makes you happy and inspired. I looked for Chase the entire time I walked through the Art in the Streets exhibit last summer, he would have been such a powerful juxtaposition from a lot of the AMAZING (don't get me wrong I absolutely loved the show) but negative and "put you bitterly in thought" art  that was shown. I would have loved to see his work sit next to Keith Haring's car, I truly believe if the two artists met and Keith was with us today, they would create one of the most amazing collaborations of happy inspirational art we have ever seen.
I remember ripping down the long list of blog entries one slow morning at work and I came across a photo from Chase's work. It was one of a little girl with a balloon, and on the balloon the words "Remember Who You Are" are written on it. This is one of my favorite images of the year.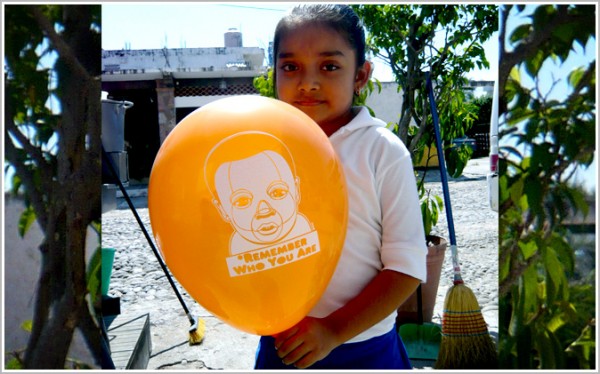 There is a good chance you've seen the Belgium originated LA residents work before, whether it was the Altamont collab we featured this year on WT. Maybe you've seen his work around Venice, or LA, or Lisbon, or Tokyo, Prague, Slovakia, or Paris…the list goes on and on. Regardless The Art of Chase will continue to influence the world, in a refreshing, creative, colorful way.
Here is where it get's exciting. We've been talking with Chase, and we've just confirmed this morning that The Art of Chase will be showing several of his pieces at GIVE GET. We can't even express how excited we are for this event as Chase is one of 6 artists we will be featuring on this night. Ticket sales are limited and only purchasable online here: GIVE GET TICKETS 
Get yours now, this WILL sell out. 
and now we bring you back to The Art of Chase. enjoy.