"Experience", "self-exploration", "transition", "freedom", "art", "the greatest party in the world". These are just some of the words I've heard to describe the event in the desert oasis known as Burning Man. Since my arrival to California 10 years ago, this week-long festival has eluded me. However I swore on my 30th year of life, the Burning Man would be crossed off my bucket list.
Just a quick overview, Burning Man is organized as such: The event is located in the Black Rock Desert, a couple hundred miles outside of Reno(and another form of civilization) where the music video "California Love" by 2pac was filmed. There, a horse shoe shaped civilization about 4 miles wide is made up of camps and about 55,000 attendees. The camp encircles the playa with The Burning Man at its center and Temple at top.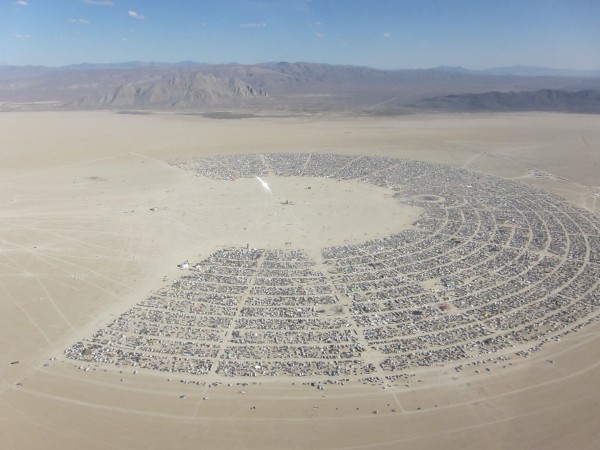 After driving for 12 hours from San Diego what's another 3 hour line to get in?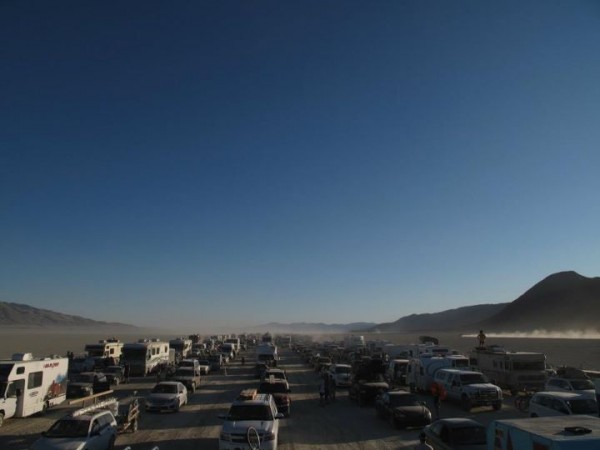 Upon entry I managed to locate my camp at the sweet location of 9:20 and J, known as "Rights of Package." Made up of some of the most amazing people from all parts of the globe. I was lucky to call Rights of Package home for the next 5 days.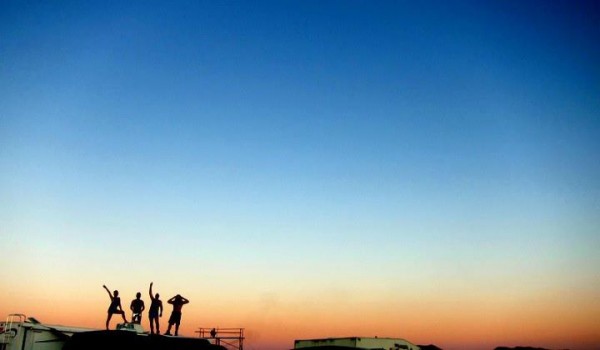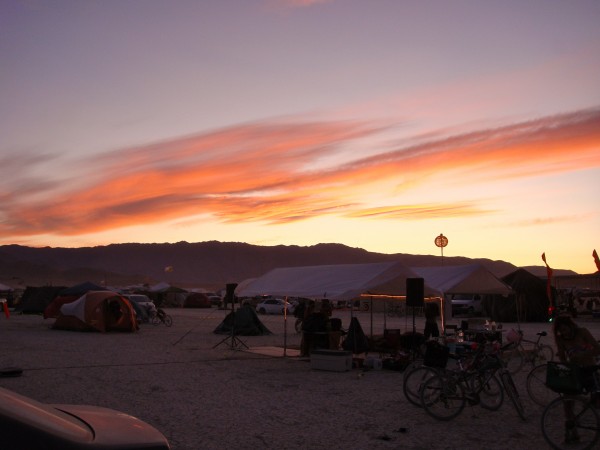 The days are filled with exploration and adventure. Who knows what the fuck they'll find themselves doing at any givin time at Burning Man? From dancing on mutant vehicles riding around the venue, checking out art, to building your own bike for transportation and fisting safety workshops at some camp on the far side of town, it's all fair game. Yes, I said fisting safety workshops.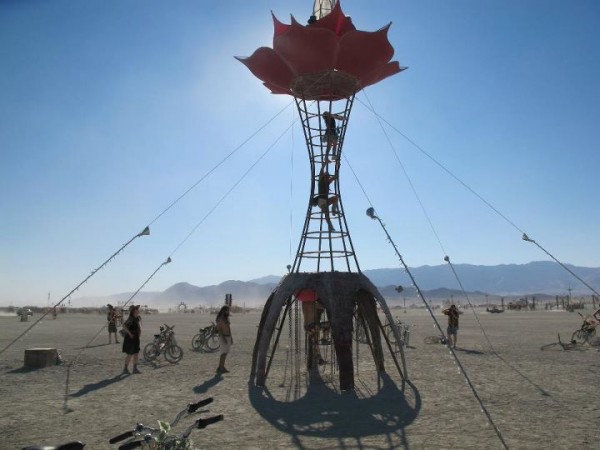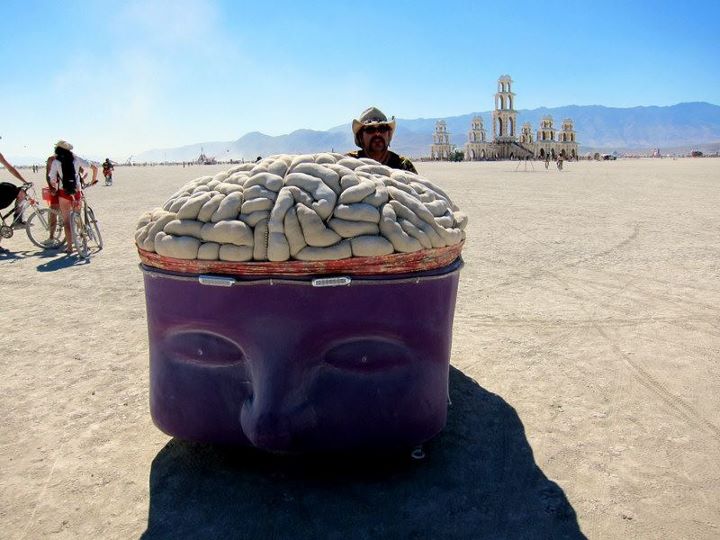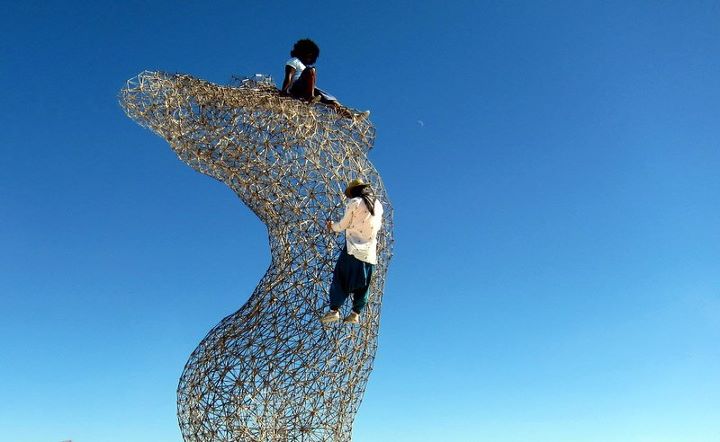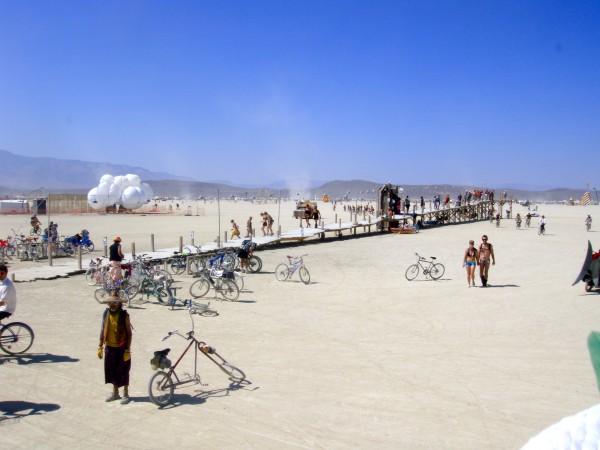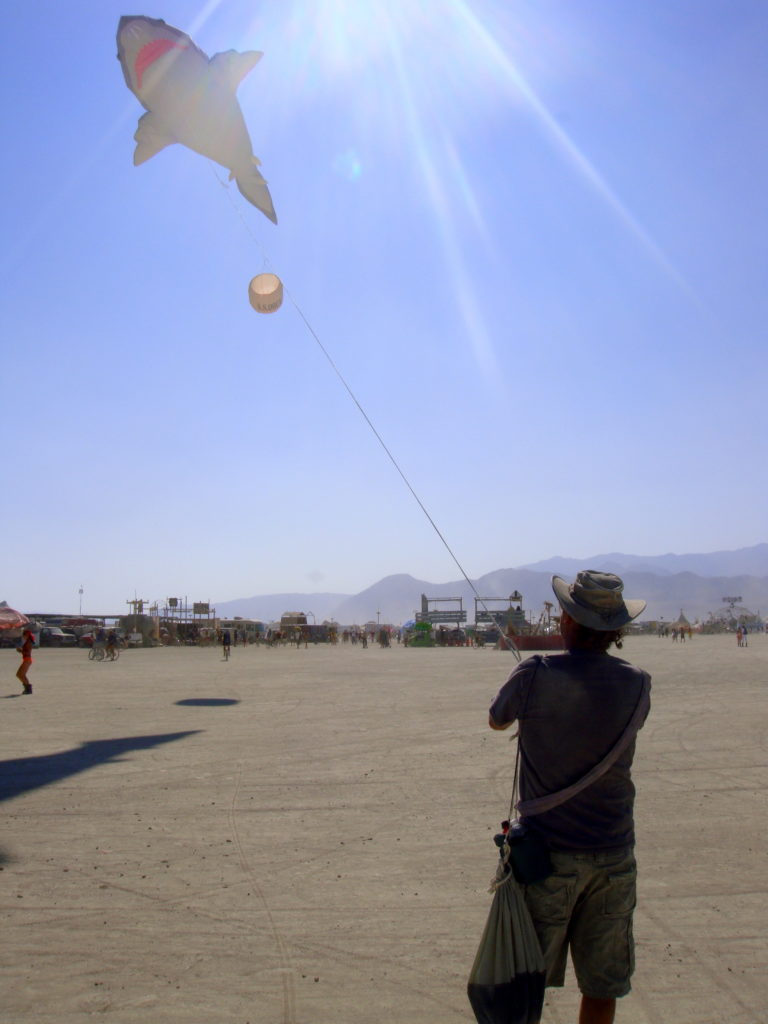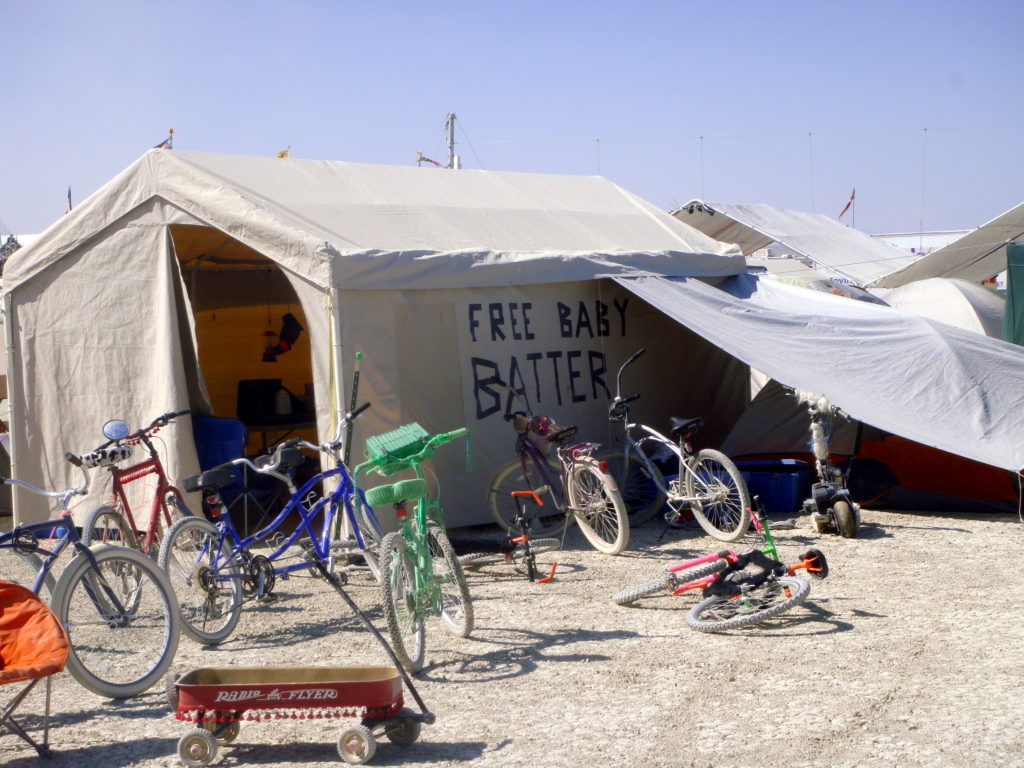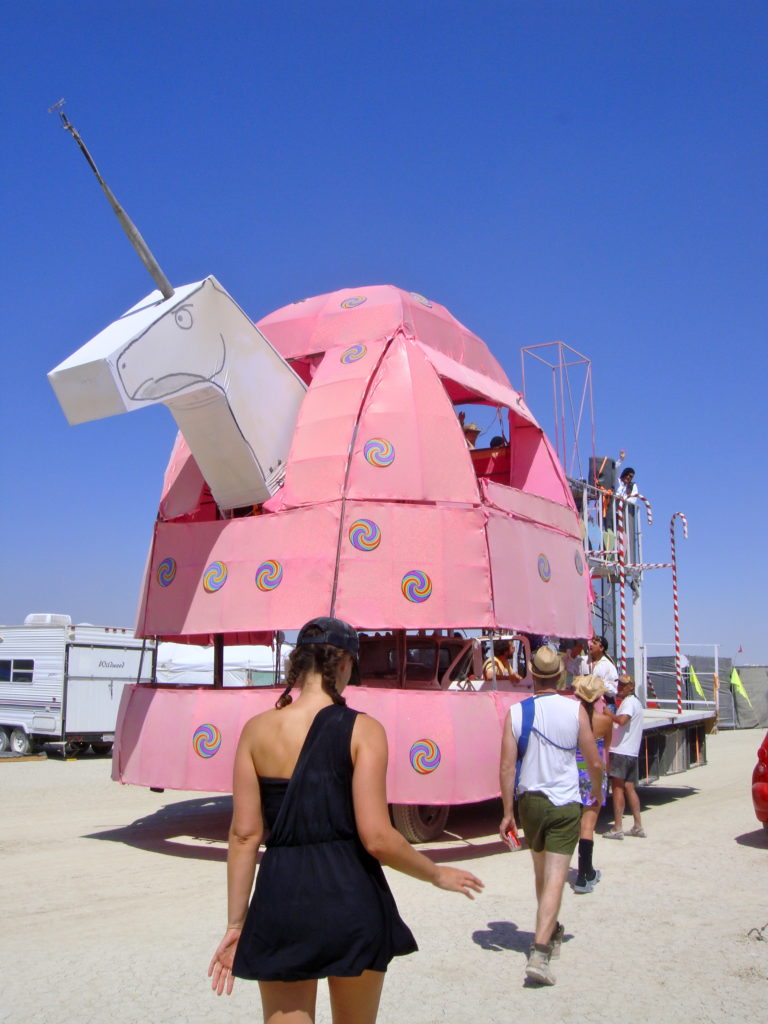 I met this young brotha in the middle of his work shift at the post office. He's 12 years old attending his 8th Burning Man.
Lots of youngins running around, with no supervision in sight.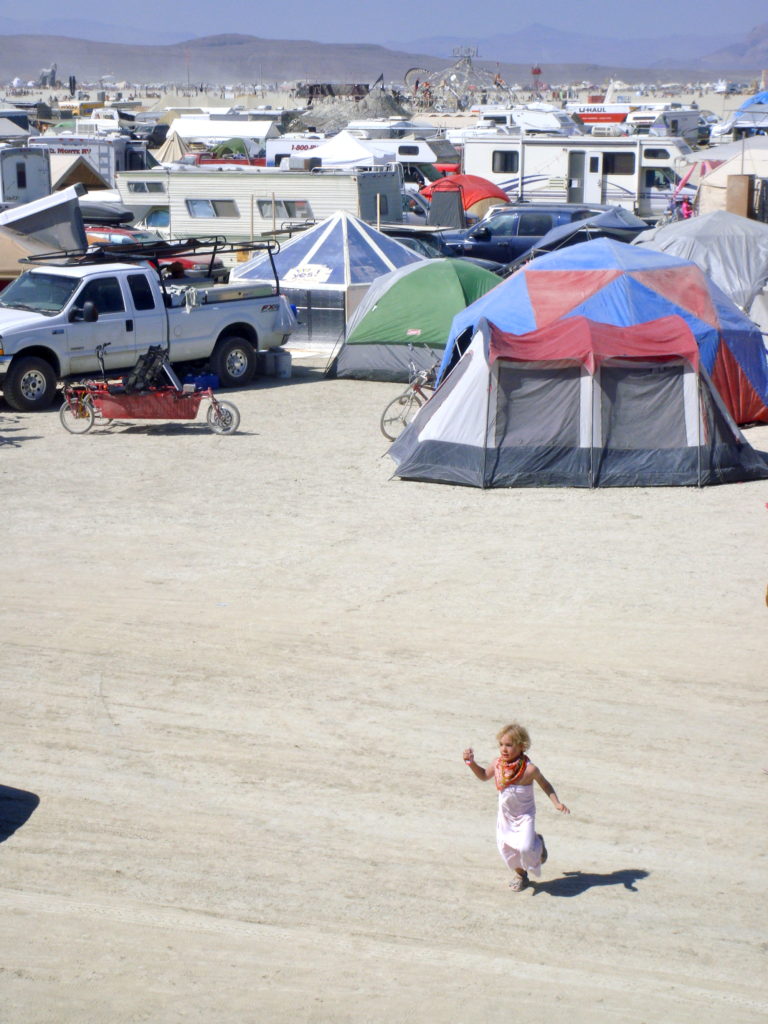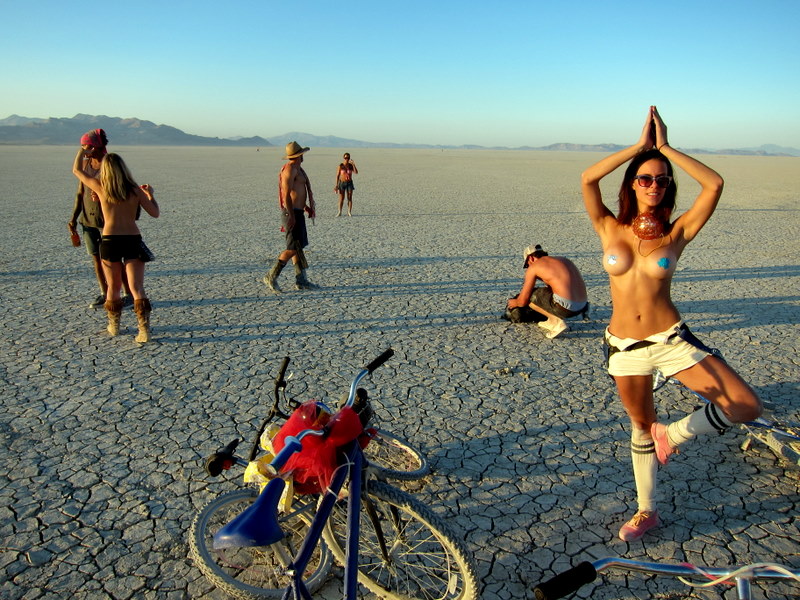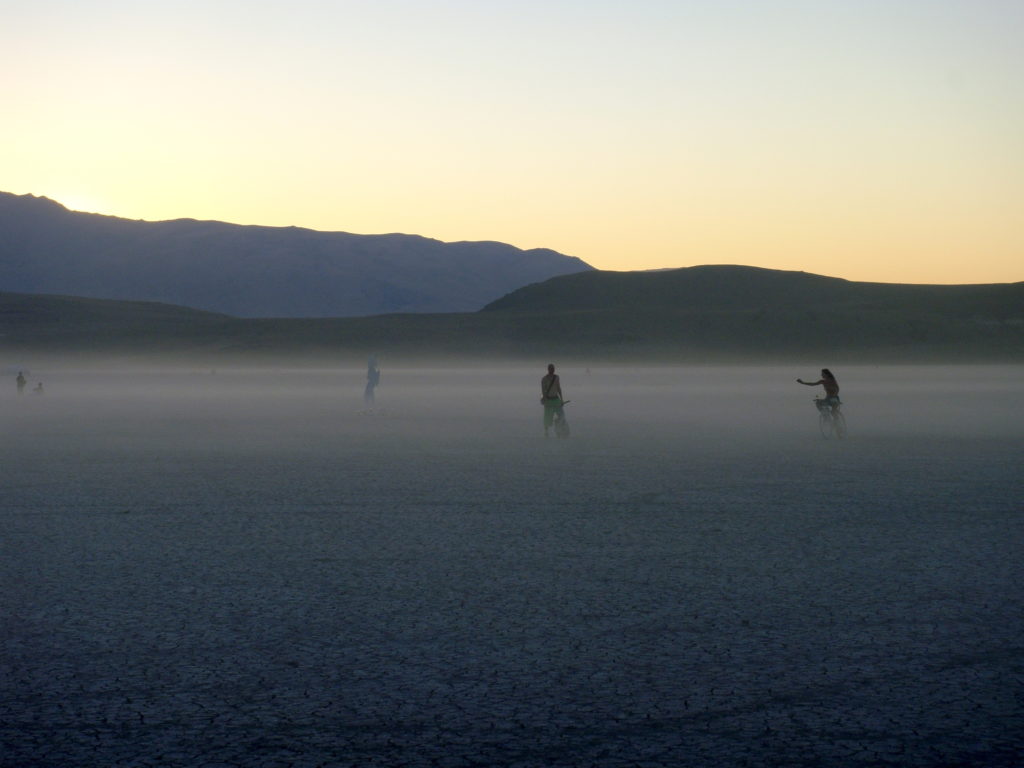 Overall the days were amazing. A great balance of energy and space. Then the sun sets in the west, and as it's said "the freaks come out at night!" The evenings were filled with a high-energy pace and loooots of people. Fun sightseeing with music and lights.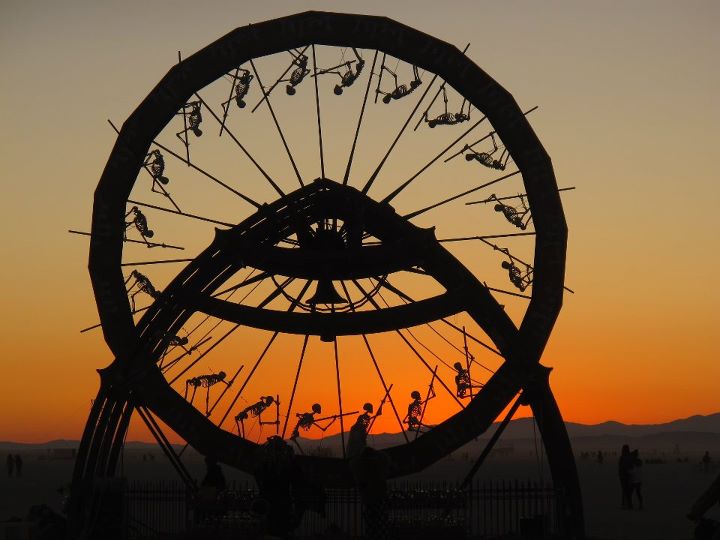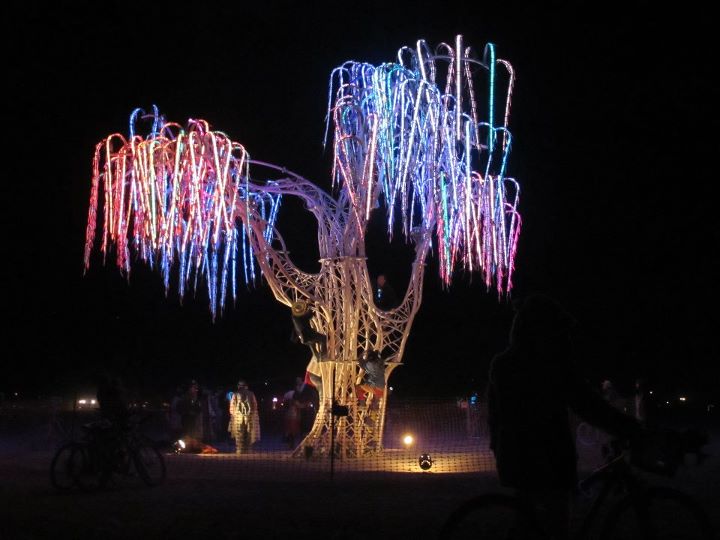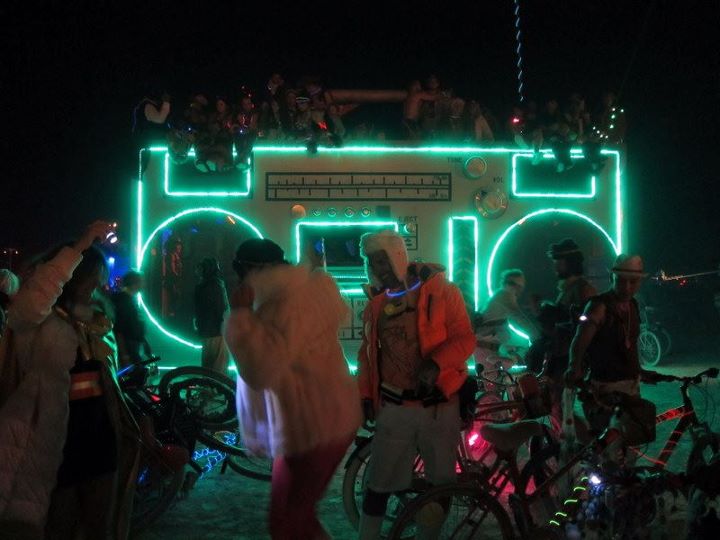 The biggest evenings were definitely Friday, Saturday and Sunday for the ceremonial burns. On Friday eve all the art cars surrounded the Trojan Horse blaaaazing music in eager anticipation for the scorching.
Saturday was the Burning of the Man. Cue massive party. In similar fashion to the horse. But bigger.
Each day leading up to the burn of the Man his posture is changed.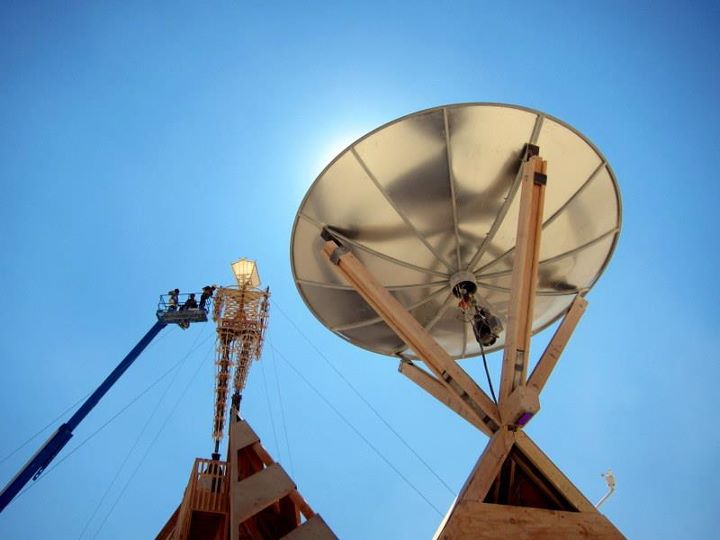 Then they light that shit up!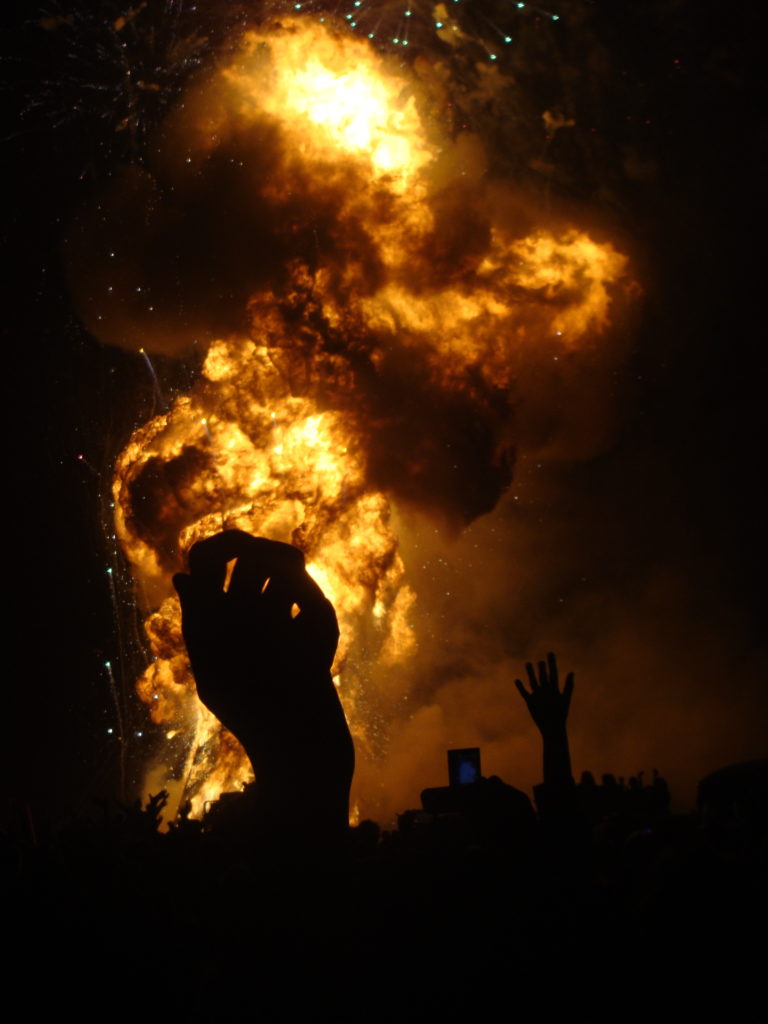 Great video my homie Abram captured of the explosion. Flames reaching about 10 stories high. By far the largest fire I've ever seen.
And the final night is saved for the burning of the Temple. One of the most intense moments of the entire event as the Temple is an extremely sacred place. The entire sturcture is used as a message board throughout the week to write something special to a person who passed away.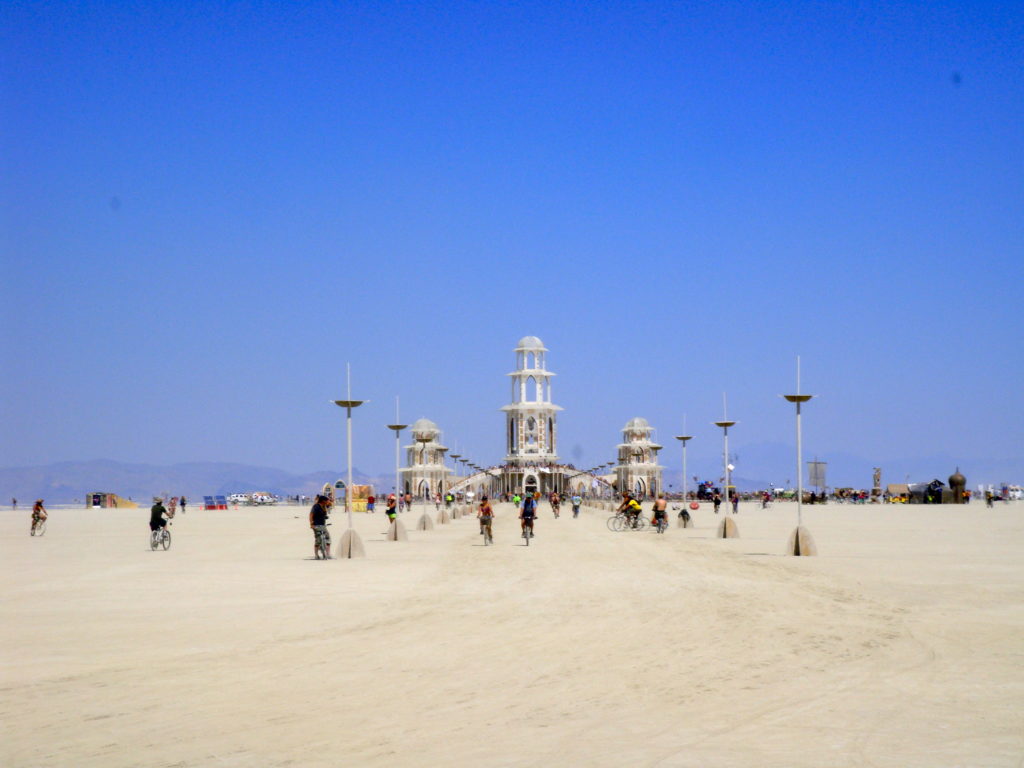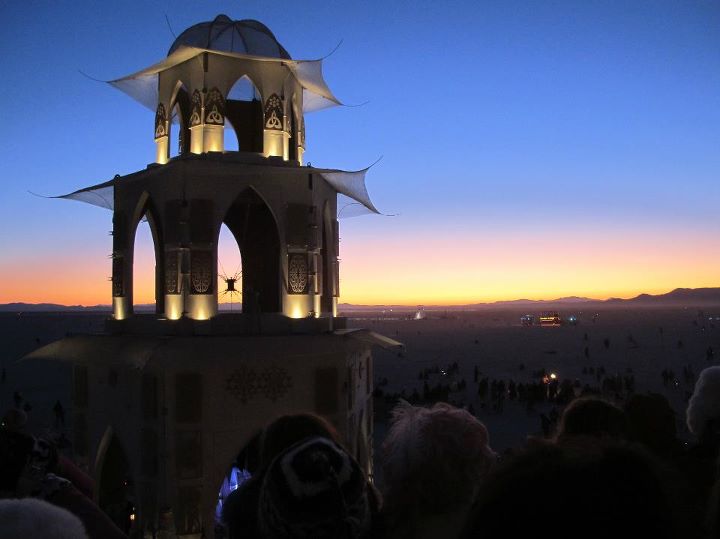 I went to the Temple a few times throughout the week. Here I found some of the most intense emotion and energy I have ever felt. And people expressed theirs in their own ways.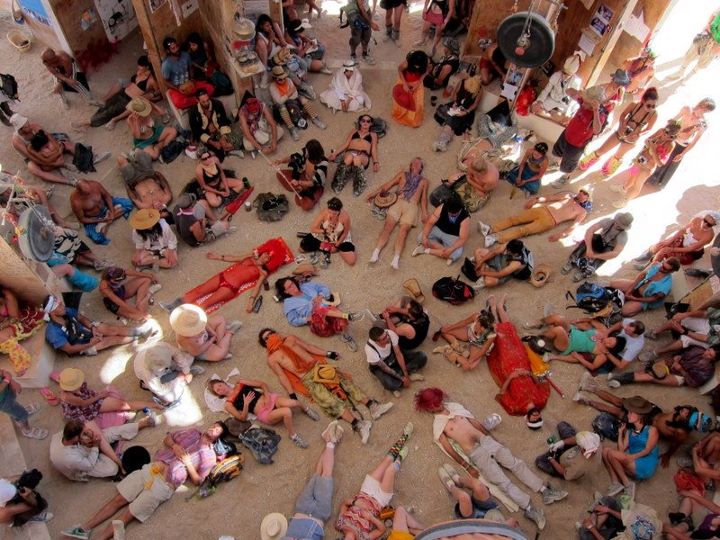 Then it is burned on Sunday night, in absolute silence. I've been told the the Temple burn is so emotionally intense that people have been known to try to run in and throw themselves in the flames.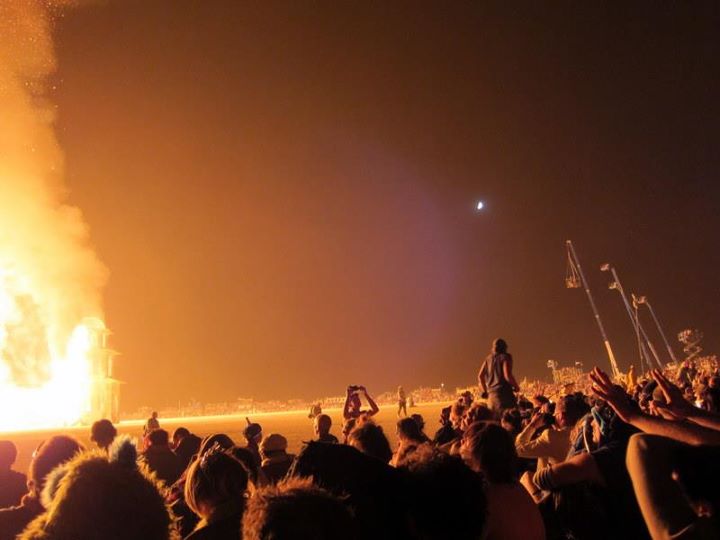 Here is a great video about the Temple burn put together by a fellow Right of Package'r. Check out the full article here on the matadornetwork.com travel site. Exsquisite work Ian!
Dear Temple of Transition [Burning Man 2011] from Ian MacKenzie on Vimeo.
And what Burning Man experience goes down without some sort of offering??? If you ever plan on attending the festival put some serious thought into this because it's what it's all about. This offering comes from The Maestro of the Rights of Package camp who was all together responsible for putting together such an amazing home for us. Wouldn't have been the great experience that it was without this kid and his phenomenal music that fueled our night and eves. Here is delicious prefixed menu of trax brought to you by a fellow witness…
"This mix was inspired by the bliss that was experienced out at Burning Man.  Sites, Sounds, People, Energy, Art, Libations and Dust all took an integral part in shaping it.  Enjoy…….    "  -78 & Sunny
Burning Man 2011 Mix by 78 and Sunny
Tracklist:
1.) Darren Hayes – Talk Talk Talk (Penguin Prison Instrumental Remix)
2.) Cut Copy – Take Me Over (Flight Facilities Remix)
3.) Cassius – The Sound of Violence (Aeroplane Remix)
4.) Bag Raider – Snake Charmer
5.) Flight Facilities – Feelin (Johny Pow! Edit)
6.) Martin Solvieg – A Night Out (Featuring Thomas Mars)
7.) Noah and the Whale – Life is Life (Yuksek Remix)
8.) Robyn – Dancing on My Own (Fred Falke Remix)
9.) South of Roosevelt – Over Me
10.) Rogerseventytwo – You Take Me Higher
11.) Cosmic Boogie – Feels Good (You Got the Love) Disco Deviance
What a week! One that will never be forgotten. In the end I learned that there is no one description that defines Burning Man. But it's whatever you want it to be. A fellow burner at the event told me "it's like a mirror, you get out of it whatever you put in." Luckily I was able to put in with amazing people and got more out of it than I ever thought I would. Please treat yourself to this event at least once in your life as it will open your world and help you find your own passage.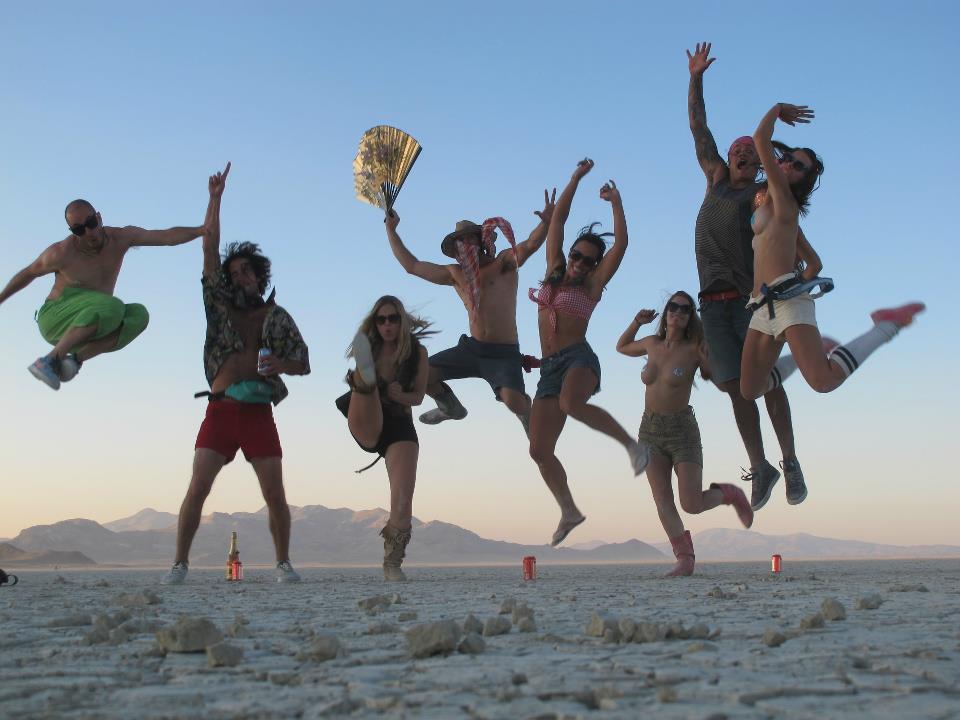 Photo cred to all the fellow Right of Packagers out there you know who you are!