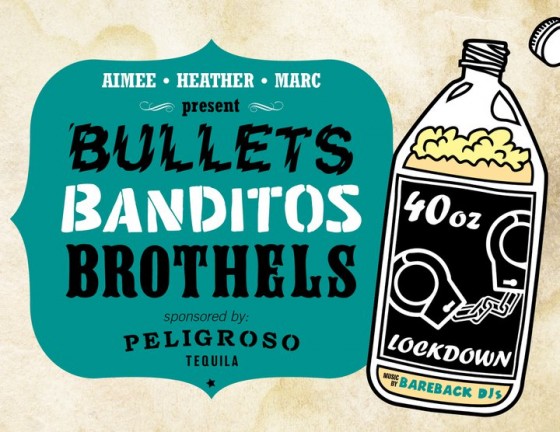 Come get rowdy on neptune for the Bullets.Banditos.Brothels party sponsored by Peligroso Tequila and music by Bareback DJs. Lockdown starts at 9pm this Saturday. Upon entering you will be handcuffed to a partner and will not be released until both 40s are finished. Make sure you bring a few 40s, shots of Peligroso will be provided.
details here. if you're invited the page will come up. If not. sorrrrryy
Witness This Approves This Message.