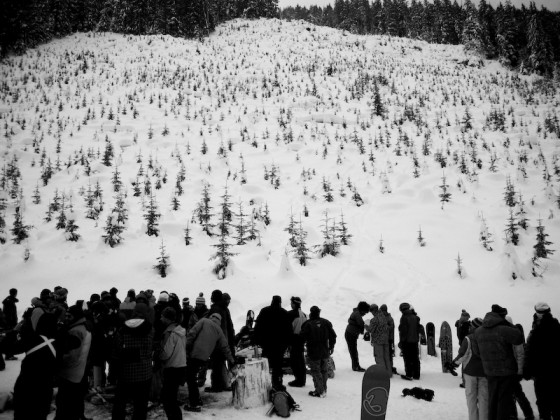 BC has one of the most tight-knit snowboarding communities.  They have a great way of celebrating the life of their friend and Canadian snowboarding pioneer Greg Todds.  Each year, hundreds gather in the BC Interior to remember his spirit, have a few beers, and no-board to glory.  This non-profit event also raises money for Greg's children, Ashton and Lily.  One can only hope to live on in the memories of friends and be cherished this much when they pass.
Via our friends at Video Grass.
Canadian legend, Greg Todds.