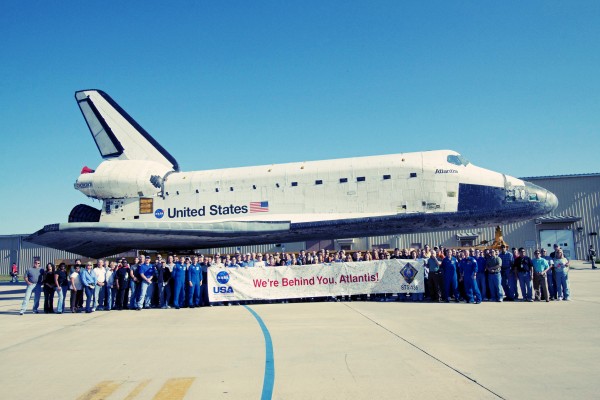 11:26 a.m. EDT on Friday, July 8th marks the last planned Atlantis launch and last Space Shuttle flight in the 30+ years of Nasa's Space Shuttle program.  One Space Shuttle launch costs around $450 million and is very much the reason for the expiring shuttle program.  Atlantis' first launch was on October 3rd, 1985 marking 25 years of service and STS-135 will be it's 33rd and final space mission.
I highly recommend you watch this historical event live on TV as it will most likely never happen again in our lifetime.
**Personal Note:  Seeing the shuttle while visiting Florida's Kennedy Space Center in the 80's as a child was the first time I remember feeling emotion from typography.  The use of Helvetica on the shuttle for United States and the shuttle name forever associated Helvetica with being a strong and timeless typeface.